Josh Berry to return to No. 88 JR Motorsports Chevy for one race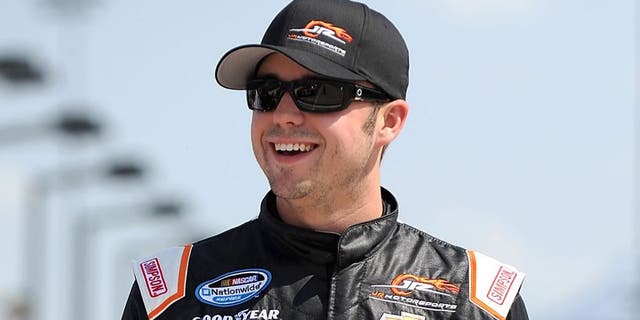 NEWYou can now listen to Fox News articles!
Two-time Late Model track champion Josh Berry will drive JR Motorsports' No. 88 Speedco-sponsored Chevrolet Camaro in the NASCAR XFINITY Series race at Richmond International Raceway on Sept. 11, the organization announced Tuesday.
Berry, a 24-year-old native of Hendersonville, Tennessee, will make his first start in NASCAR's No. 2 series since running two races for JRM in 2014 -- at Homestead-Miami Speedway and Iowa Speedway.

"We're happy to be able to put Josh in our XFINITY car again at a track he has some laps on to allow him to show what he can do," said JRM co-owner Dale Earnhardt Jr. in a team release. "I felt like he performed well last year in the two races he was able to run. He's really elevated himself as a driver this year, winning at multiple tracks in the late model to earn this opportunity and I expect him to make the most of it."

Berry has an impressive nine wins in JRM's No. 88 Speedco Late Model this season and is JRM's only multi-time champion at any level, notching two NASCAR Whelen All-America Series track titles (Motor Mile Speedway in 2012 and Hickory Motor Speedway in 2014). All totaled, Berry owns 24 Late Model wins for JRM.

"I'm just really excited to have another opportunity to move up," said Berry, who has a NASCAR K&N Pro Series East start at Richmond. "We've had a really good season so far in the late model car, and I'm really excited to get to do another XFINITY race, especially at a racetrack I've been to before. I ran in the XFINITY Series twice last year and wasn't sure I would have the opportunity to do it again, but, luckily, Speedco came on board for this race."

Berry will be the fifth driver of the No. 88 XFINITY Series car this season, joining team owner Earnhardt Jr., Kevin Harvick, Kasey Kahne and 18-year-old XFINITY rookie Ben Rhodes. Harvick has driven the No. 88 to a pair of victories -- at Atlanta Motor Speedway and Auto Club Speedway -- in 2015.