Jose Mourinho doesn't solve Manchester United's problems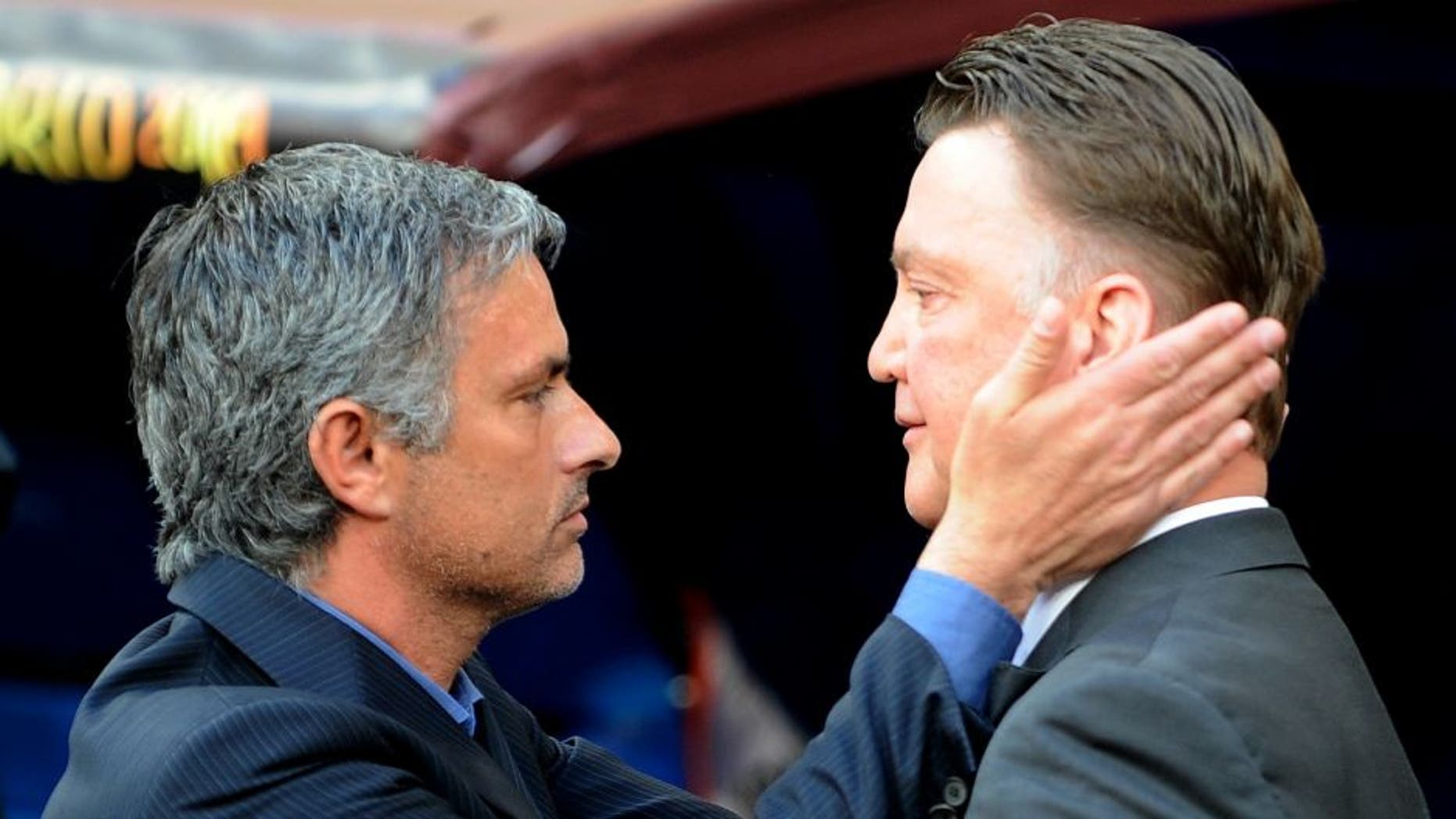 Manchester United have hired one of the best managers in the world in Jose Mourinho. That alone makes for a massive upgrade for the Red Devils, regardless of how much blame you place at Louis van Gaal's feet for their play over the past two seasons. But Mourinho alone won't be enough to get Manchester United back on track.
The Red Devils are an absolute mess. And it goes well beyond the manager, whoever the manager is.
Nothing about the way Manchester United's soccer operations makes sense. They are essentially printing money thanks to their massive worldwide fan base and they've done an excellent job of growing their corporate sponsorships, but their competency ends there. Executive vice chairman Ed Woodward, who took over when David Gill left with Sir Alex Ferguson three years ago, has overseen it all, and he's not going anywhere.
It was Woodward who constructed Manchester United's spectacularly flawed squad. While van Gaal made his requests for players to sign, Man United often missed on their top targets. They had to settle for secondary targets and whether van Gaal wanted them or not, he was not the architect of this team. He molded the team that was handed to him and whether he did a good job or not, there's no questioning that the team he was handed was full of holes.
After all, this is a team that has counted Chris Smalling as its only dependable centerback for three years running, and seeing as Smalling is the gold standard here, it's clear that "dependable" is being used loosely. Michael Carrick is still vital to the midfield and the strikers are some combination of an aging, problematic Wayne Rooney, and kids.
About those kids -- Anthony Martial looks excellent and Marcus Rashford somehow managed to score eight goals this season at forward, while Jesse Lingard, Paddy McNair, Cameron Borthwick-Jackson, Andres Pereira and Timothy Fosu-Mensah all came through the academy to feature for the first team this season. But consider this: The Red Devils didn't have anyone running their academy until February, when they hired former player Nicky Butt. Before that, the post was unfilled for nine months.
So in a season when van Gaal had to lean on his kids, there wasn't anyone in charge of the kids. He didn't have a leader who was mentoring the academy players, providing him with important information on them and helping make the transition as easy as possible.
That a club as big as Manchester United, with the history it has of producing players, could go nine months without someone running its academy is mind-boggling. But that is what happened so it's no surprise that some of their former players like Ruud van Nistelrooy, Phil Neville and Darren Fletcher all have their sons playing in Manchester City's academy. There's a better-run, better-supported one right across town on the blue side of Manchester.
All the while, Woodward continues to waste money in the transfer market. He bought Angel Di Maria for a club-record fee and then sold him a year later at a £15 million loss. Juan Mata, a fine player but hardly a world beater, is the Red Devils' second most expensive transfer. Ander Herrera, Marouane Fellaini and Luke Shaw all rank among the club's top 10 most expensive transfers too, and all signed by Woodward, with the purchase of Martial looking like the only other exorbitant signing that may be a decent bit of business.
In three years in charge of Manchester United, Woodward has spent over £300 million in transfer fees and he has a single fourth-place finish and an FA Cup to show for it. Watching the Red Devils chase players in the transfer market, only to miss and then overpay for their second, third or even eighth choice has become a bi-annual tradition, almost like a comedy special.
Woodward is intent on buying a team of stars, mirroring Real Madrid's Galacticos. It's why he chased Neymar, Gareth Bale and seemingly every other big name who could potentially be available. But he's forgotten to build an actual squad in the meantime, and then he's missed on his prized targets to boot. So the Red Devils failing at Plan A, and then failing at a Plan B they never had. It's unimaginable for a club like Manchester United, but hardly their worst offense.
For that you have to look at the way van Gaal is departing. Not with a quiet goodbye and the lauding of their new man, Mourinho, who will take them towards the light, but by doing all they can to light van Gaal's corpse on fire. The papers are filled with details about dressing room in-fighting, unhappiness with van Gaal's training sessions and stories of every way imaginable in which van Gaal failed. There is no question which side of this divorce is leaking those stories and all in an effort to place blame on van Gaal, to take the attention away from anyone or anything else that could be responsible.
What it really is is a desperate attempt by a club that has sunk so low it needs to embarrass its manager and lay an unimaginable amount of blame on a single man. A well-run club with a sensible direction and intelligent structure wouldn't need to do that because it would have never gotten that bad, and the future would be bright enough that a fall man would be unnecessary. But Manchester United aren't well run so not only do they need someone to blame, they're willing to embarrass themselves to do it.
That's not to say van Gaal was a perfect manager because he was far from it. His tactics were hopelessly boring, his player selection bizarre, his press conferences even more strange and the results lacking. But how many managers could meet Manchester United's expectations in van Gaal's situation?
With the squad in place, no reasonable club structure and no real direction from the executives, van Gaal was hung out to dry. And Mourinho will simply be a more capable manager in the same situation.
Mourinho is not going to buy the players or remake the academy. He's not going to scout and he's not going to negotiate. He's going to manage, which only solves one of Manchester United's many problems, and not even their biggest one.
That is unless they turn over complete power to Mourinho and his buddy, super agent Jorge Mendes. It's a solution as unlikely as it is unappealing -- handing a manager who has always worked with strong executives total control of a massive, unwieldy club, along with an agent who has conflicting interests. But that's the optimistic option for Manchester United. More likely, they have Woodward and a tire fire that even a brilliant manager can't fix.
Fixing the club means fixing a lot more than their manager, no matter how many gruesome stories they leak to the press.
MORE FROM FOX SOCCER