Jon Jones: Holly Holm will be champion again one day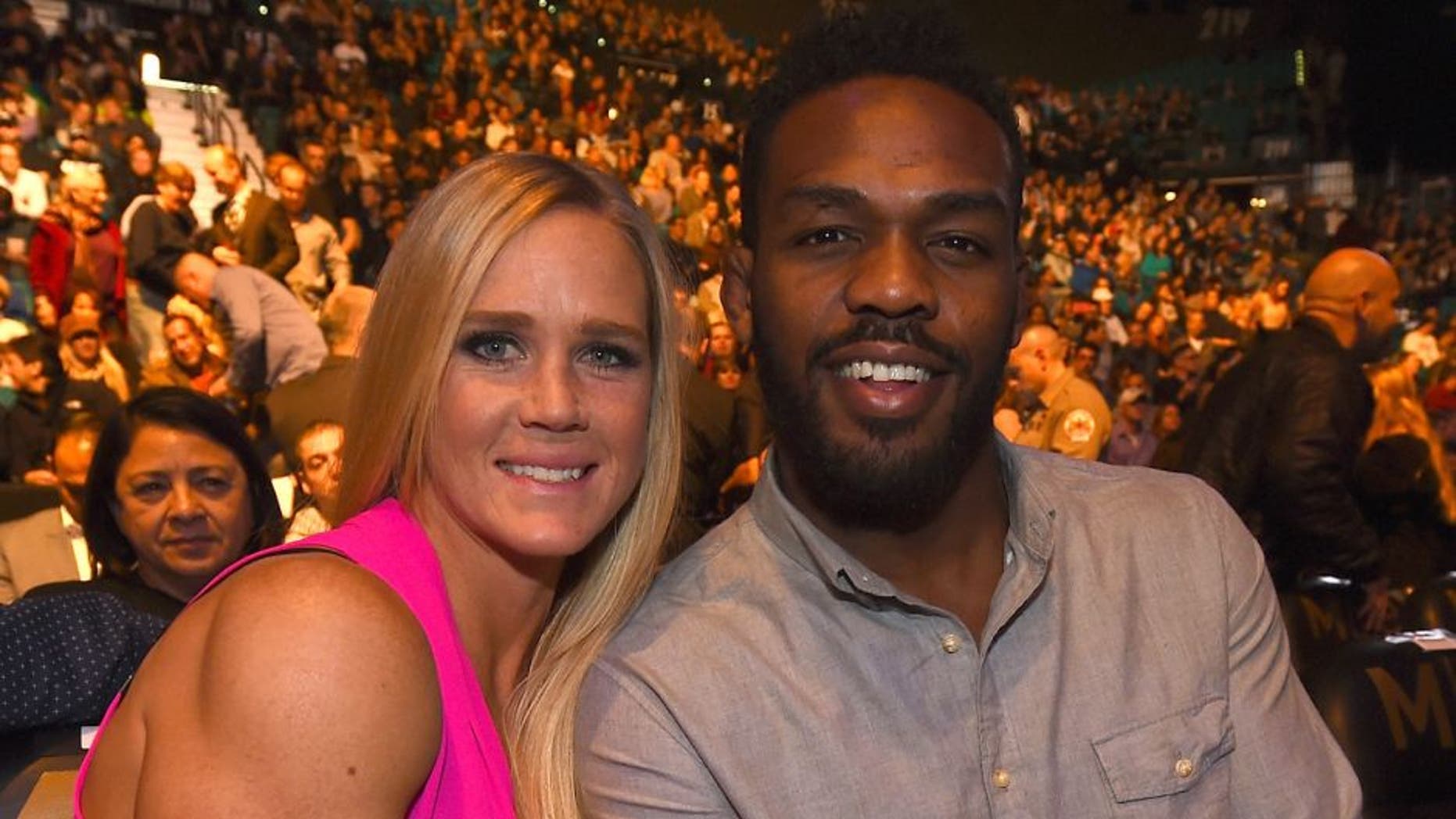 Jon Jones has watched Holly Holm evolve from a boxer to a kickboxer to one of the best mixed martial artists in the world in just a few short years. Which is why the former light heavyweight champion is not worried about Holm's recent setback in a title fight loss to Miesha Tate at UFC 196.
Jones has been by Holm's side as one of her teammates and mentors throughout her rise to fame. So as tough as it was to see her fall to defeat last Saturday night, the No. 1 ranked pound-for-pound fighter in the sport has no doubt she will be back on top one day soon.
"I'm not worried about Holly too much. I know for a fact that her best is yet to come. It really is. She will hold the belt again," Jones told FOX Sports after UFC 196 ended. "No doubt in my mind."
Holm transitioned from arguably the best women's boxer in the sport to UFC bantamweight champion in a relatively short amount of time. Jones, who works with Holm on a daily basis, he knows she's just now scratching the surface for how much potential she has inside.
"Holly's an amazing champion. She's an amazing person, an amazing citizen. She will be back from this so much stronger. Holly, she's a rookie in this sport and with that being said, she's one of the greatest of all time already. So her potential is just sky high. I mean there's no cap on her potential," Jones said.
Jones says the scariest thing about Holm is that by all mixed martial arts standards, she's still a novice just now learning the sport.
"Just wait till she gets the game down. She's going to be scary," Jones said. "It would be great for Ronda (Rousey) and for Miesha Tate for Holly to go and crawl up and feel as if her dreams were crushed tonight, but literally they know that was one of the worst things that could have happened to them. Holly's going to come back with some serious vengeance."
As far as Holm's ground game that eventually cost her the title fight against Tate, Jones knows that's just a speed bump on her way back to the championship.
Jones says one of the most amazing things about Holm's dedication to her craft is that she's never satisfied with just being the best striker -- something that comes from her boxing background.
In reality, Holm is more focused on the areas she still needs to develop and after getting choked out by Tate on Saturday night, she's going to be drilling grappling defenses like a woman possessed.
"One thing I always say about Holly -- she's obsessed with what she's not good at," Jones said. "A lot of people get good at something and they want to do it all day long. Like Conor (McGregor) for example, he's a great boxer and that's what he likes to do I imagine. I don't think he has a wrestling coach or jiu-jitsu coach, I don't know I doubt it.
"Holly is always working on her wrestling and jiu-jitsu. Now she's going to be obsessed with these things. She's going to be obsessed with these positions where she fell short tonight and she's going to come back way stronger."
Jones' prophetic statement definitely came true because just days after her title fight loss to Tate, Holm was already back in the gym working on her rear naked choke defense and she hasn't slowed down one bit in anticipation of her next fight.
The UFC hasn't booked Tate's next title fight yet, but Holm is certainly stating her case for an immediate rematch in the very near future.