John Dodson showed up to a UFC poster signing in a 'Ninja Turtles' onesie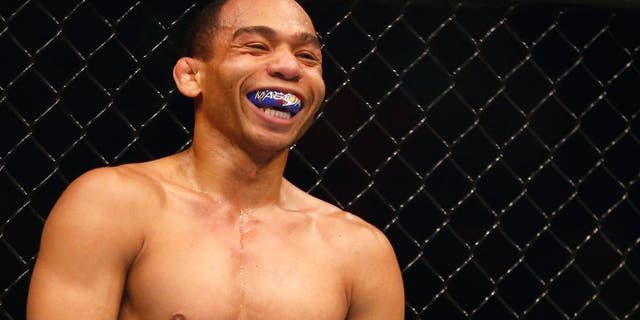 UFC bantamweight John Dodson is one of the biggest characters and brightest personalities on the UFC roster. So it should come to little surprise that the "Ultimate Fighter" showed up to UFC fighter check-ins wearing nothing but his "Ninja Turtles" pajamas.
UFC Fight Night headliner Rashad Evans got the hilarity on camera, as Dodson sat on the table, signing autographs, in a onesie.
Dodson is easily one of the most entertaining fighters inside and outside of the Octagon.