Jets QB Geno Smith not worried about questions regarding process of picking Jay-Z's agency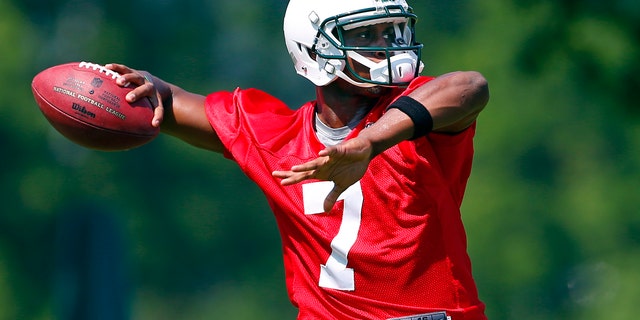 NEWYou can now listen to Fox News articles!
FLORHAM PARK, N.J. – New York Jets rookie quarterback Geno Smith has no concerns about questions surrounding the process in which he picked an agent, saying "Jay-Z didn't recruit me."
Smith fired his former agency, Priority Sports, shortly after the NFL draft last month and announced last week that he signed with the hip-hop star's Roc Nation Sports. Smith also said his contract agent would be Kimberly Miale.
NFL.com first reported that the NFL Players Association is "aggressively pursuing" Jay-Z's role in getting Smith to sign with his agency. Agents not certified by the NFLPA can't recruit players to sign with certified agents, as Miale is.
Smith, competing with Mark Sanchez for the starting job, says he chose Roc Nation solely because it was something he and his family "felt comfortable with."