Jets' Muhammad Wilkerson, Quinton Coples confirm fines from NFL, will appeal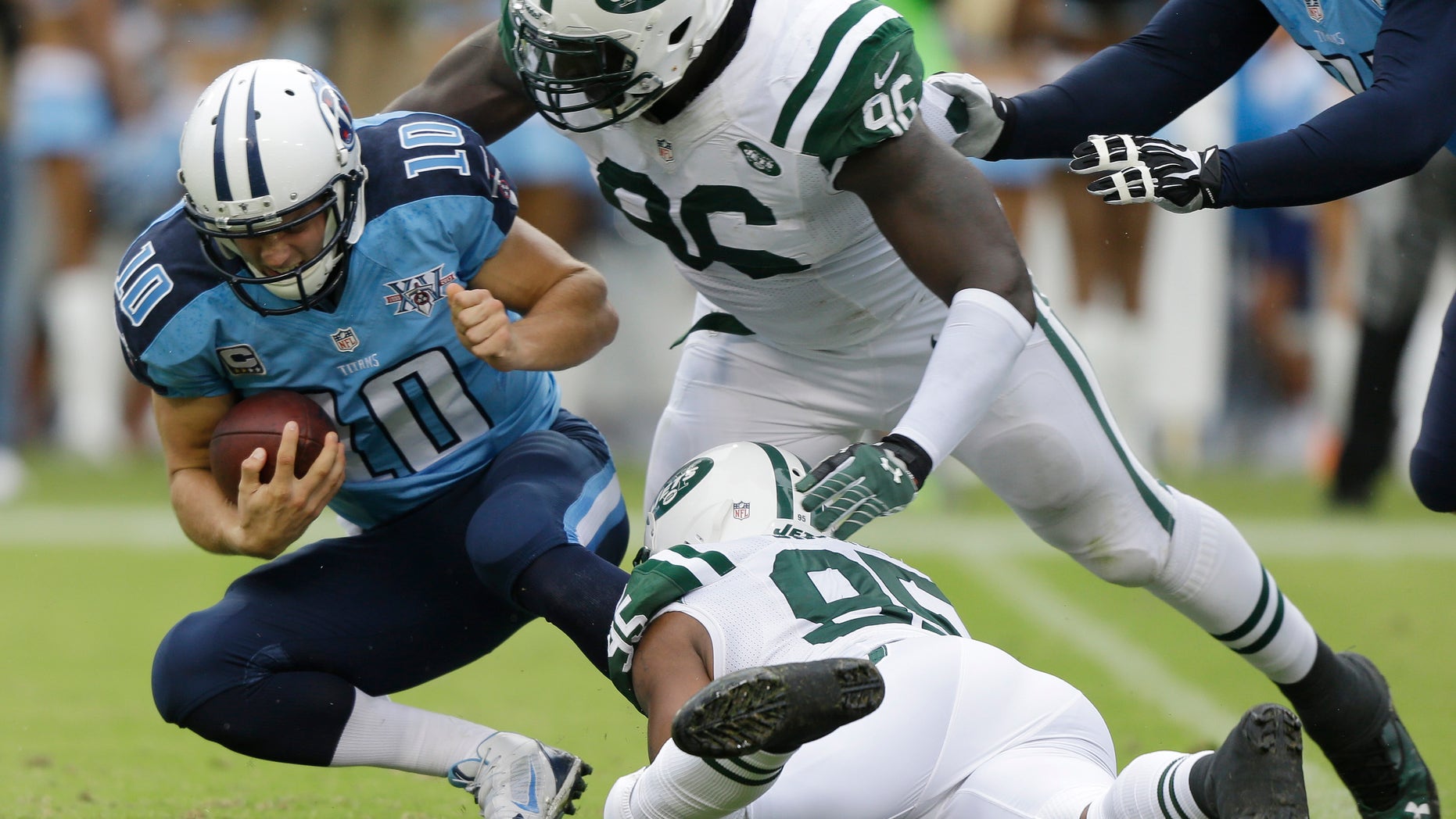 FLORHAM PARK, N.J. – New York Jets defensive linemen Muhammad Wilkerson and Quinton Coples say they will appeal their fines by the NFL for their hits on Tennessee's Jake Locker.
Wilkerson says Thursday he was docked $15,785 for roughing the passer, but adds that no penalty was called on the play and insists it wasn't "a dirty hit." Coples was fined $7,875, and also says his hit was simply "a football play."
Locker was hit by both Wilkerson and Coples in the third quarter of Tennessee's 38-13 win Sunday after he threw a pass. Locker was carted off the field and expected to miss a few weeks with a sprained right hip and knee.
Titans coach Mike Munchak called both hits "unnecessary," but Locker said he didn't think either player should be fined.
___
AP NFL website: www.pro32.ap.org