Jered Weaver No-Hitter Makes up for Albert Pujols Slump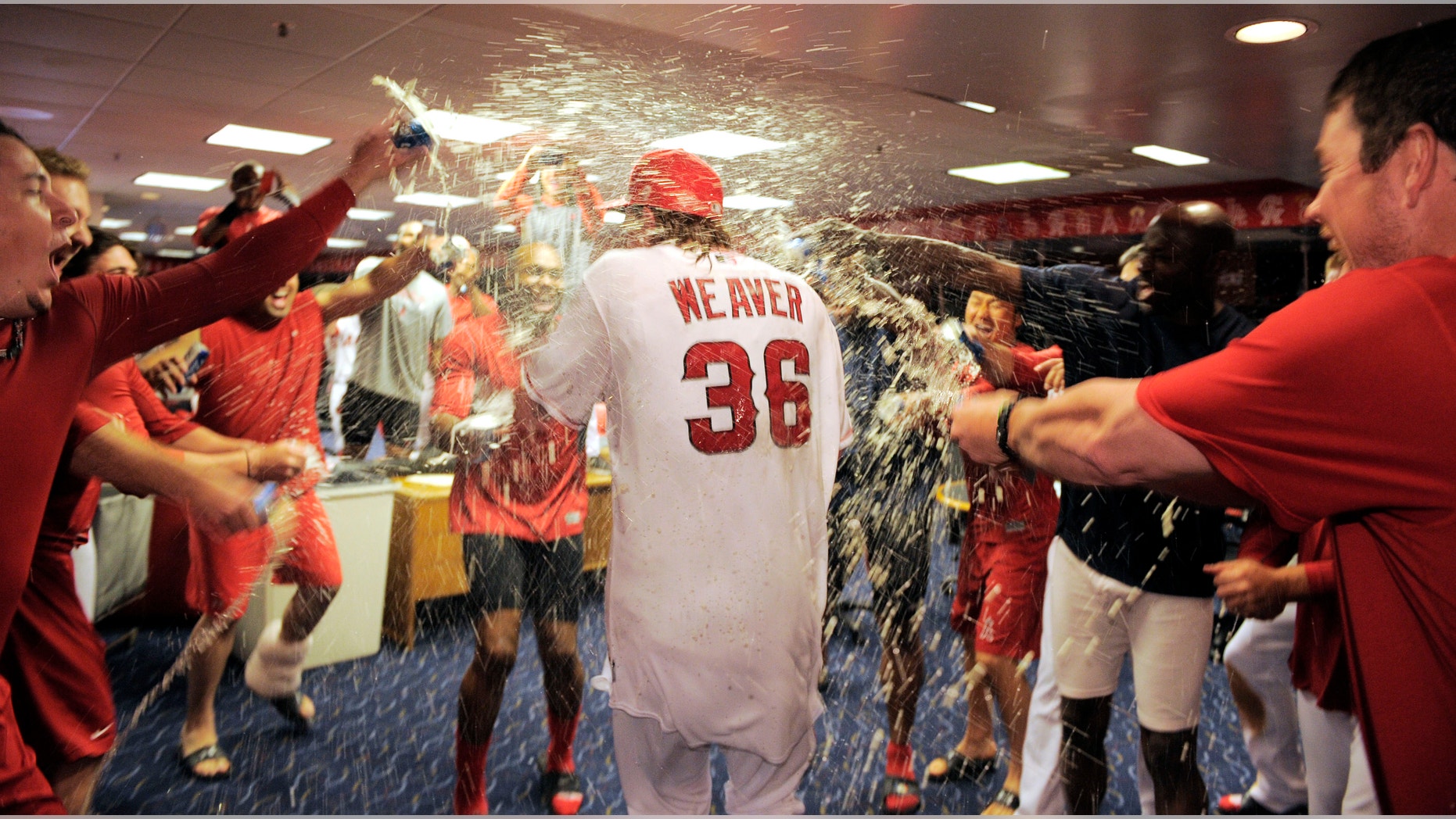 In a history-making night of baseball, Anaheim Angels pitcher Jered Weaver delivered a performance the team has been looking for in its other star—Albert Pujols.
For Angels' fans, last night's performance by Weaver provided the encouragement needed in what has been a discouraging start for a team that, with the addition of the former St Louis Cardinal slugger, had high expectations for the season.
Unlike Pujols' costly contract, Weaver's five-year $85 million extension, made last August, seems to be paying off.
While Pujols has yet to live up to his 10-year, $240 million deal, Weaver has continued to shine on the Angels pitching staff.
After delivering his first career no-hitter on Wednesday against the Minnesota Twins, Weaver entered an elite circle -- only 10 other pitchers in the Angel's franchise have accomplished the feat.
But beyond Weaver's history-making moment, the Angels are still battling to get into a groove.
With a 10-15 record, putting the team in last place in the American League West, the Angels are waiting to see their offense, specifically Pujols, build on the momentum created by Weaver.
Coming off last night's historic win and series sweep of the Twins, the Angels seem to be in a rhythm that could be made complete if Pujols could prove his worth.
And while some skeptics may see Pujols' April performance foreboding the rest of the season, it is still early enough that no team or player can truly be counted out.
Just last week, Pujols addressed his slump in an interview with FOX Sports.
"I don't try to hit home runs," the Angels first baseman told FOX Sports at Cleveland's Progressive Field. "I know I can hit home runs. Whenever they come, they're going to come. I'm trying to have good, quality at-bats.
Pujols continued, "It's a long season. At the end, my numbers are going to be there and nobody's going to talk about what happened in April."
Whether or not the slump has to do with his new teammates was something Pujols was willing to answer.
"You know what? I've moved on past that. I don't think that's a question I even want to answer. I'm in Anaheim. My focus is to try to do whatever it takes to help this organization win."
You can reach Kacy Capobres at: 
Kacy.Capobres@foxnewslatino.com or via Twitter: @KacyJayne
Follow us on twitter.com/foxnewslatino
Like us at facebook.com/foxnewslatino