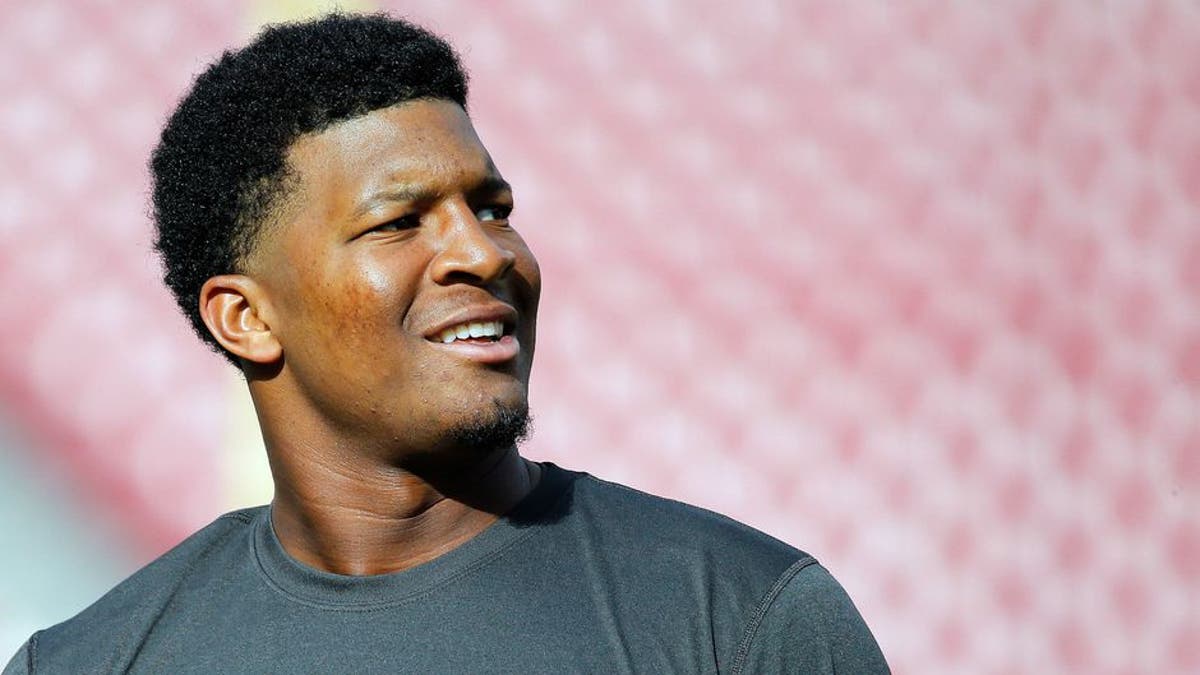 Tampa Bay Buccaneers quarterback Jameis Winston is one of the brightest young stars in the NFL. The former No. 1 overall pick has all the makings of a great QB, and as long as he stays healthy he will be exactly that, but there still seems to be something in the back of his mind: baseball.
Winston played both football and baseball at Florida State, starring in each sport. He obviously chose football and rightfully so but Winston is still a supremely talented pitcher.
His contract with the Buccaneers prevents him from playing baseball, but Winston wouldnt rule out a return to the diamond down the line.
I was really serious about baseball, Jameis said, via JoeBucsFan. As a matter of fact, my agency is a baseball agency. They really thought I was going to be a baseball player. But this football thing ended up working out for me.It was a dream of mine to be a NFL quarterback and be a pro baseball player.
"But the way time has changed that isnt really allowed any more.Being from Bessemer, Alabama, seeing Bo Jackson and hearing that name around a lot, that was a dream of mine.You never know. Football, the lifespan of this sport is not really guaranteed, so baseball might be there one day.
Its highly unlikely Winston ever leaves the NFL to pursue a career in baseball, and hed be crazy to do so, but he does realize there is a shorter lifespan on the gridiron. Quarterbacks typically dont last as long as pitchers, with some playing well into their 40s.
Could Winston possibly retire from the NFL earlier than expected and transition to being a major-league pitcher? Its possible, but if his career path continues on its current trajectory, hell have no reason to leave the football field besides the inflated contracts in MLB, of course.