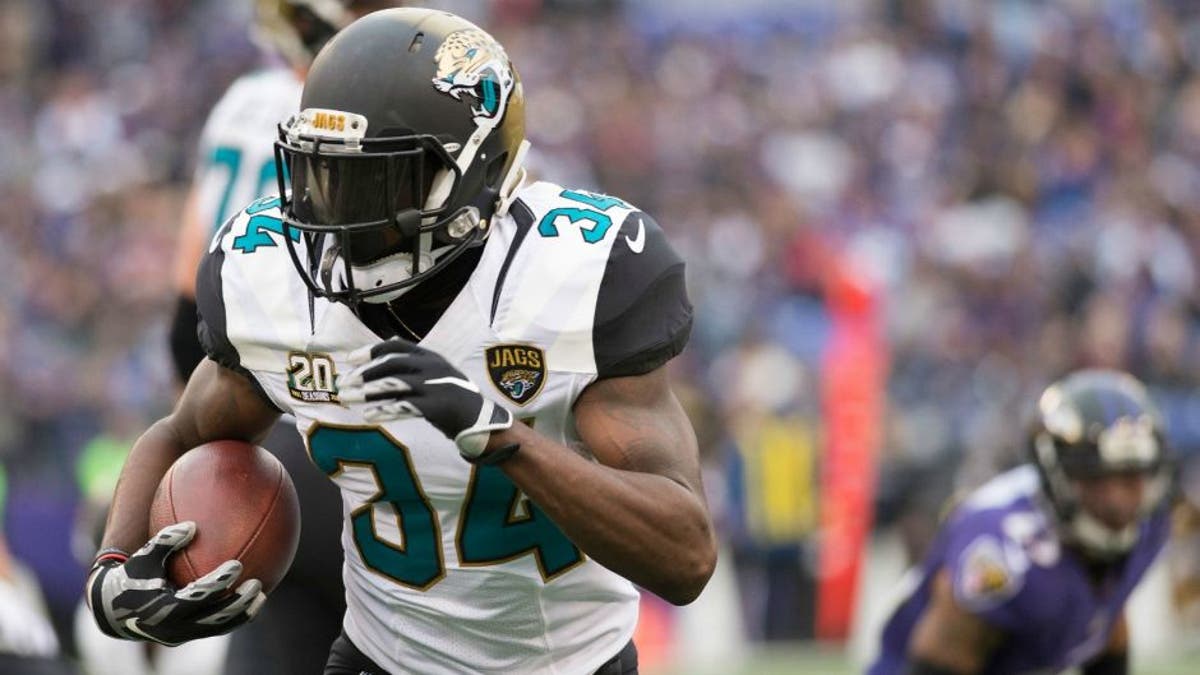 JACKSONVILLE, Fla. (AP) -- The Jacksonville Jaguars have placed running back Storm Johnson on the active/non-football illness list, a potential setback to his chances of making the team.
A seventh-round draft pick in 2014, Johnson needs to pass a physical to practice when training camp begins Friday.
The Jaguars did not reveal the nature of Johnson's injury, but he missed time during organized team activities with a back injury.
Johnson played in six games as a rookie, including one start, and finished with 86 yards rushing and two touchdowns. He played behind Toby Gerhart and Denard Robinson.
With the addition of second-round draft pick T.J. Yeldon and fellow running back Bernard Pierce, Johnson already was buried on the depth chart heading into camp. Now he won't even be on the field when it opens.