Jaguars hope to have center battle decided shortly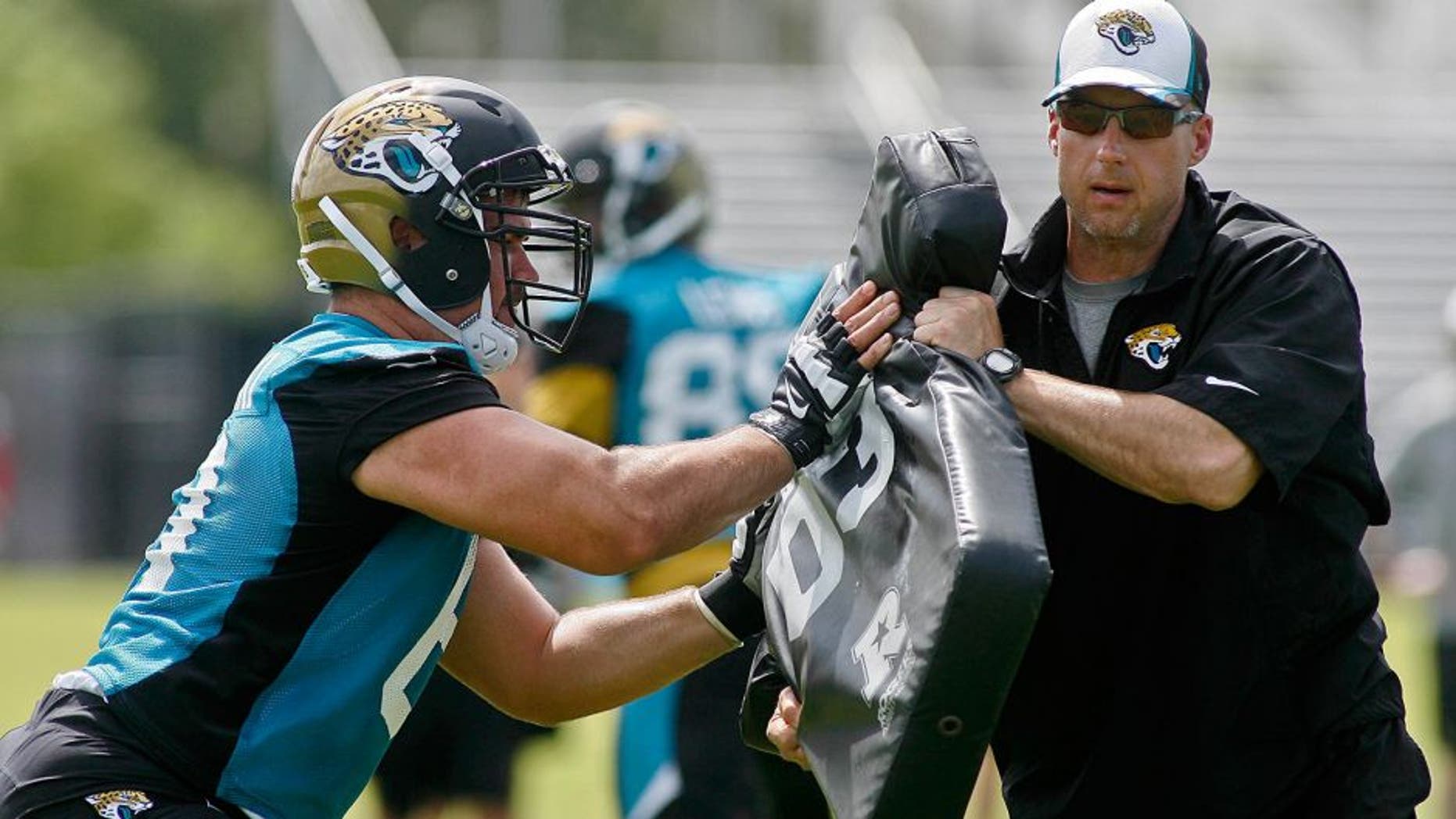 The Jaguars entered training camp with the center job up for grabs and head coach Gus Bradley said Tuesday he hopes to name his starter by the team's third preseason game.
Luke Bowanko, who started 14 games for Jacksonville as a rookie last season is competing with free-agent acquisition Stefen Wisniewski.
Bradley said he'd like to have a starter in place in enough time to allow the line to gel before the Sept. 13 season opener against Carolina.
"We're caught a little bit in that we don't want to wait, but we want to make sure we give it due process,'' Bradley said, via the Florida Times-Union.
"Hopefully when we scrimmage and (play) a preseason game or two, we will get a feel for where it's at.''
Bradley said Wisniewski, who has 61 career starts to his credit, has been an asset to Bowanko, despite the fact the two are competing for the same job. Wisniewski played in offensive coordinator Greg Olson's system last season with the Raiders.
"Luke said it best,'' Bradley said. "He said, 'Wis has been almost like a blessing to have here on the team. He's been really good for me because he understands the system. I can talk to him and he's helped me learn the system faster.' ''
(h/t Florida Times-Union)