J.T. Thomas: We're expect to live up to the 'Giant' standard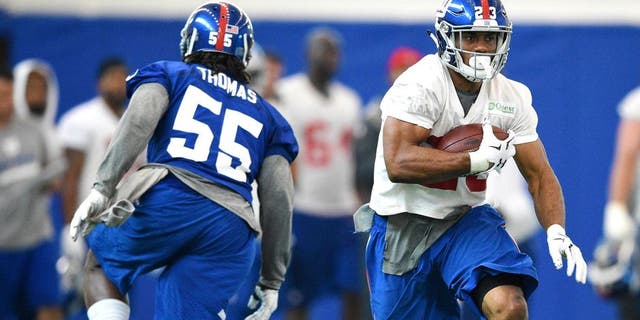 NEWYou can now listen to Fox News articles!
When the New York Giants signed linebacker J.T. Thomas to a multi-year contract this offseason, it's safe to say that even he was pleasantly surprised. The former part-time starter celebrate by going on a jewelry spending spree. Now, he's all business and he has high expectations for his new team in 2015.
"All teams are different throughout the league," said Thomas, per Tom Rock of Newsday. "The Jaguars, last year when I was with them, I think they were in the process of building their foundation. Here, that's already been established. We're expected to live up to that standard, that Giant expectation. The two organizations are in two totally different positions right now."
Thomas is at least partially correct. The Giants have an established foundation with head coach Tom Coughlin and quarterback Eli Manning. The duo has combined to win two Super Bowls together. However, the foundation has floundered in recent seasons and the Giants are on a postseason drought. Thomas hopes to help turn that around in 2015.
(h/t Newsday)