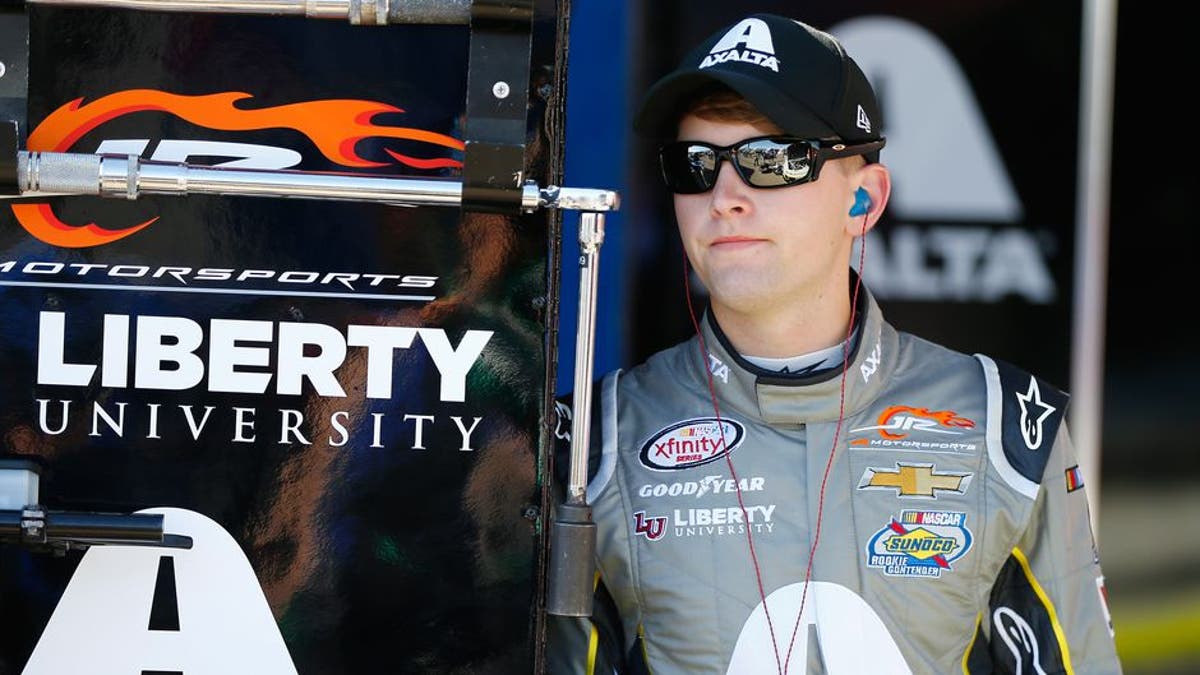 William Byron might be a 19-year-old rookie in the NASCAR XFINITY Series, but hes already learned a key skill necessary for all drivers in the sport: how to dodge a question he doesnt want to answer.
Byron is under contract with Hendrick Motorsports. During an XFINITY Series Dash 4 Cash press conference Friday morning at Richmond International Raceway, Byron was asked if he was a candidate to replace Dale Earnhardt Jr. in 2018.
Earnhardt announced Tuesday he will retire at the end of the season, leaving an opening to replace him in the No. 88 Hendrick Chevrolet in the Monster Energy NASCAR Cup Series next season.
But Byron wasnt biting.
Right now, Im just focused on what were doing in 17, said Byron. I think Im seven races into my XFINITY schedule, so just trying to keep up with this guy (XFINITY teammate Elliott Sadler), trying to win the Dash 4 Cash from Daniel (Hemric). Its hard enough doing that, so just hopefully have a good run at Richmond. Just keep hard work going and see what we can do the rest of the year.
Pressed on the issue, Byron added, Ive always wanted to race every one of us wants to race in the Cup Series. Thats the ultimate goal. Id be ready for anything, I think. But right now, its just focusing on at what I can do at JRM (JR Motorsports) and what we can do for the rest of the year and hopefully compete for a championship.
Sadler, Byrons teammate at JR Motorsports, had high praise for the young driver.
Hes got it, Sadler said of Byron. Hes one of these kids thats got it, whos going to go to Cup and understands it. And I think once he learns these tracks and these races and setting your car up for the longevity of them and making adjustments and stuff like that.
Once he gets that nailed, hes going to win a bunch of races, not only in XFINITY, but in the Cup Series, said Sadler. Im not sure what his future holds, but my job as a teammate with the experience is to try and prepare him and help him as much as I can. Because the better he runs, the better for all of us in the whole, entire company.