Is it time to finally buy into the Bengals?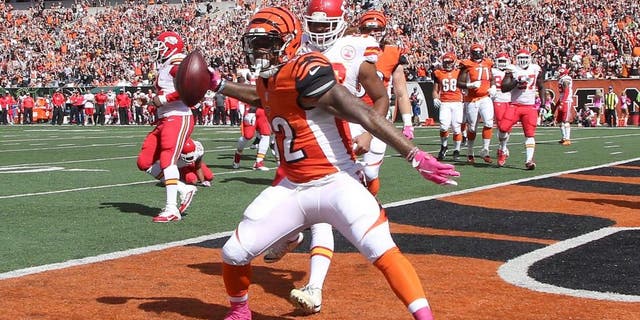 NEWYou can now listen to Fox News articles!
At what point do we start paying attention to the Cincinnati Bengals as a legitimate contender? Do we wait for January? After all, a team that's made the playoffs in five of the last six seasons yet hasn't won in the postseason will have to do more than win its first four games -- against teams that don't have winning records, it should be noted -- before anyone takes them seriously.
Right?
"No biggie. Just a 4-0 start," tackle Eric Winston wrote in a text message Sunday evening. "Nothing to see here."
Winston was laying the sarcasm on pretty thick, but in his nine NFL seasons, he's learned what happens in September is virtually meaningless. The Bengals can start making a serious statement over the next two weeks with a home game against the Seattle Seahawks and a road game in Buffalo. They also have two games to come against the division-rival Steelers, as well as road games against the Arizona Cardinals and Denver Broncos.
Let's see where they stand after those games before we truly buy in. Even then, it won't be January.