Ilir Latifi slams home a unanimous decision win over Gian Villante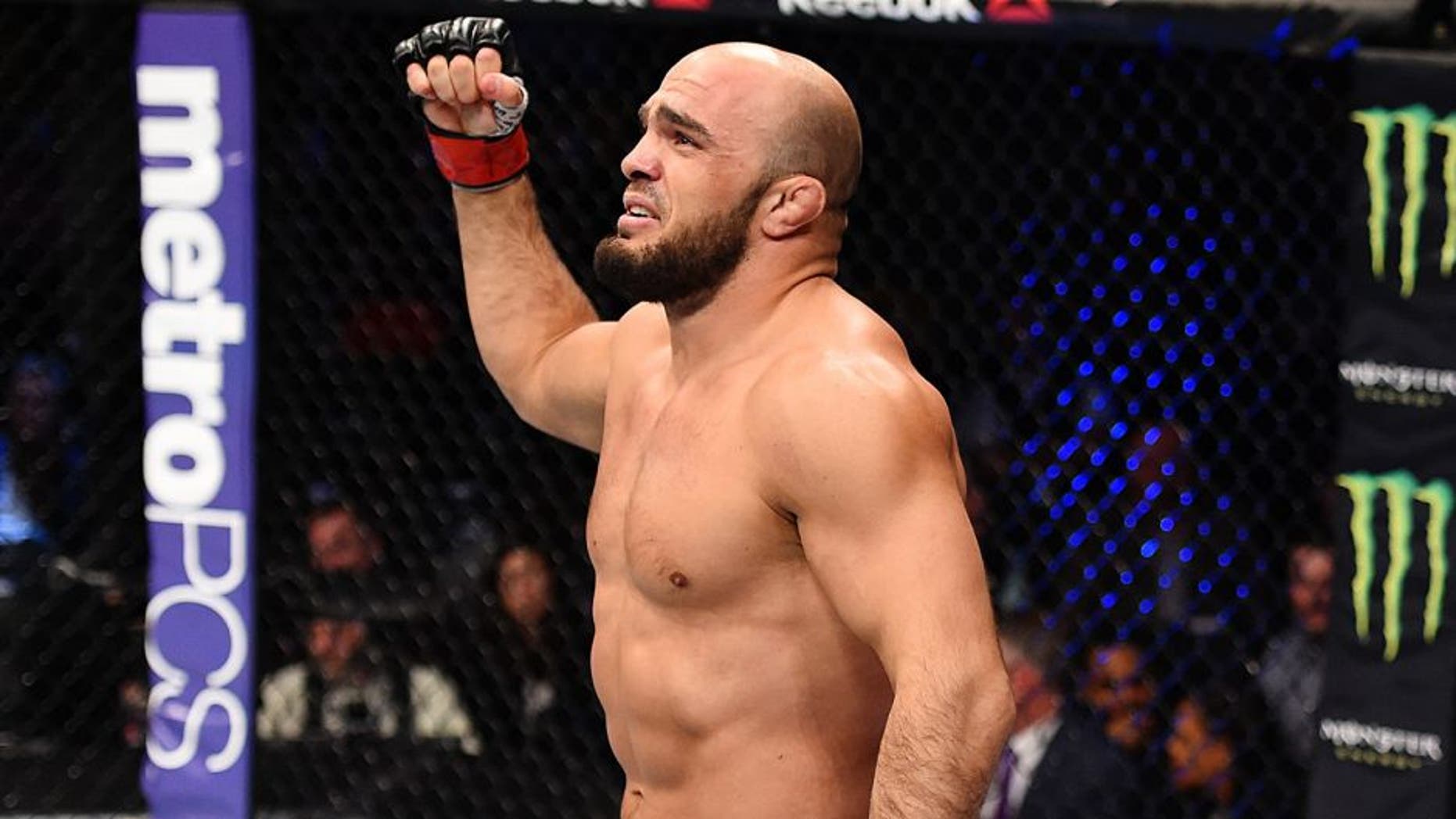 Ilir Latifi opted for a wrestling-heavy attack to rack up the points and put Gian Villante down multiple times over three rounds to get a unanimous decision win.
While both fighters are known for being sluggers, Latifi actually came out looking for a more strategic attack as he tossed out a series of haymakers before diving in for the clinch or takedown attempts.
Latifi's offense didn't do much damage, but it kept Villante guessing throughout the opening round.
Villante took the center of the Octagon at the start of the second round while trying to finally put together some kind of effective combination, but Latifi managed to counter with a big suplex, tossing the New Yorker to the mat.
The fight didn't stay on the ground long but just before the round came to an end, Latifi managed to wrap his hands around Villante again before picking him up for another big slam.
As the final round started, Latifi landed possibly his best punch of the fight as he uncorked a big overhand left that cracked Villante on the forehead as sweat exploded off his face.
To his credit, Villante ate the shot and continued to press forward but he just couldn't seem to find an opening in Latifi's defense to put anything truly meaningful together.
With about a minute to go in the fight, Latifi lifted Villante into the air once again before planting him on the mat, which not only secured another takedown but likely the fight for the Swedish born light heavyweight.
The judges all scored the fight 30-27 in favor of Latifi, who gets his third win in a row while dropping Villante to 1-2 over his past three fights.