Houston sees progress from Clowney amid injuries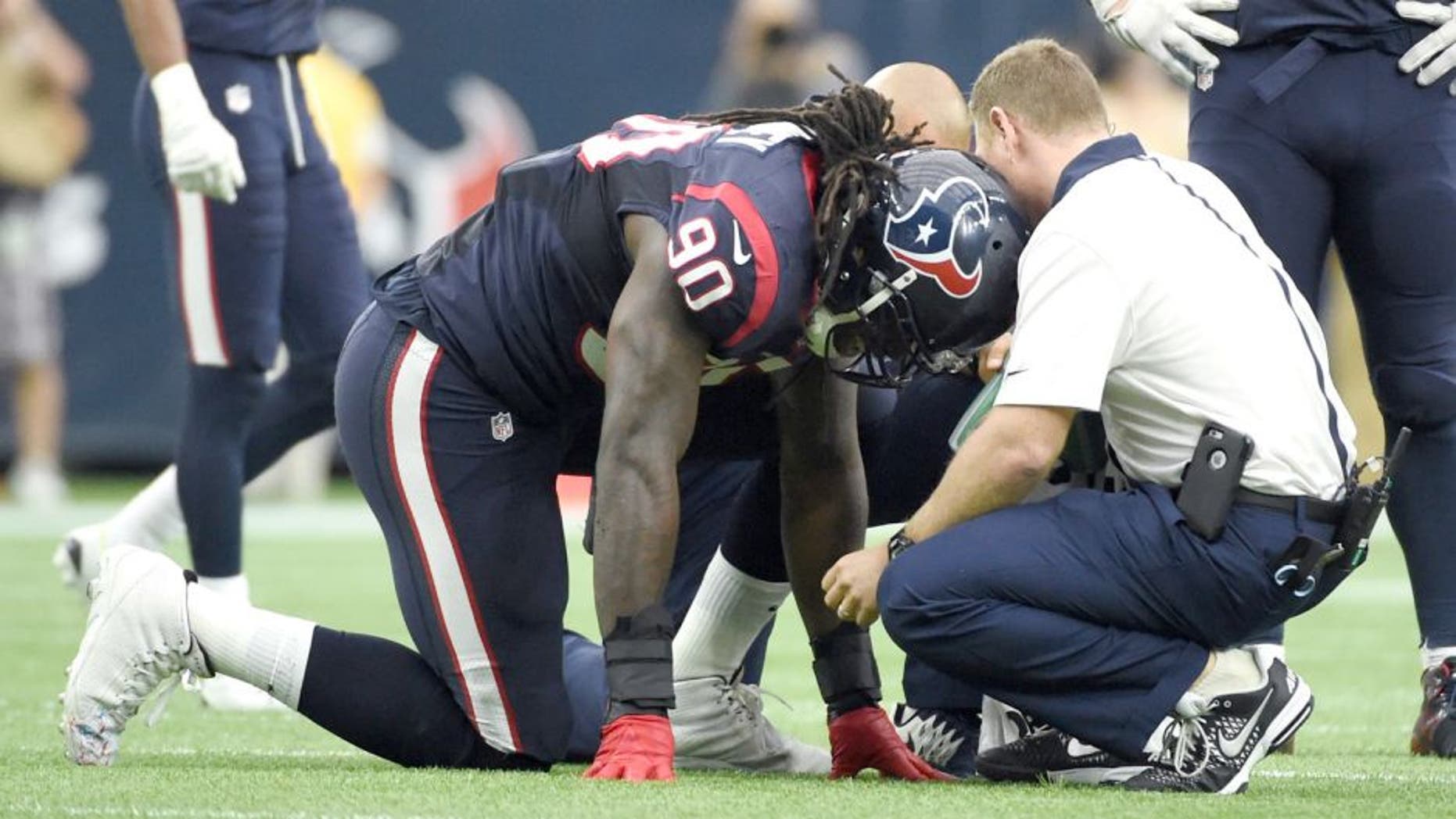 While injuries have continued to hamper Houston Texans linebacker Jadeveon Clowney in his second year in the NFL, his position coach said the former No. 1 overall pick has made noticeable progress when his health has allowed him to be on the field.
After appearing in just four games last year, Clowney has played in seven games this season, with six starts. The former South Carlolina standout has 21 tackles, one sack and one forced fumble.
Clowney missed Houston's win over the Jaguars on Oct. 18 with an ankle injury and left the team's Nov. 1 win over the Titans with a lower back injury.
Still, Texans linebackers coach Mike Vrabel said Clowney has shown the potential that made him an easy choice to be the first player selected in the 2014 draft.
"I think his progress is when he has been healthy and when he has been able to work for us, he works," Vrabel said, per the Houston Chronicle. "I think we just have to continue to show him what it is to be a 3-4 outside linebacker, show him what we want, teach him what we want from an end. There are certain packages that he's an end and there are certain packages where he is an outside linebacker.
"No different than we did with John Simon, when he first got here last year, and with Whitney (Mercilus), JD is the same. He is continuing to learn."
Clowney and the Texans return from the bye this week to face the undefeated Cincinnati Bengals next Monday night.
MORE NEWS: Want stories delivered to you? Sign up for our NFL newsletters.