Houston Astros' manager wants answers, not more condolences, for victims of Texas shooting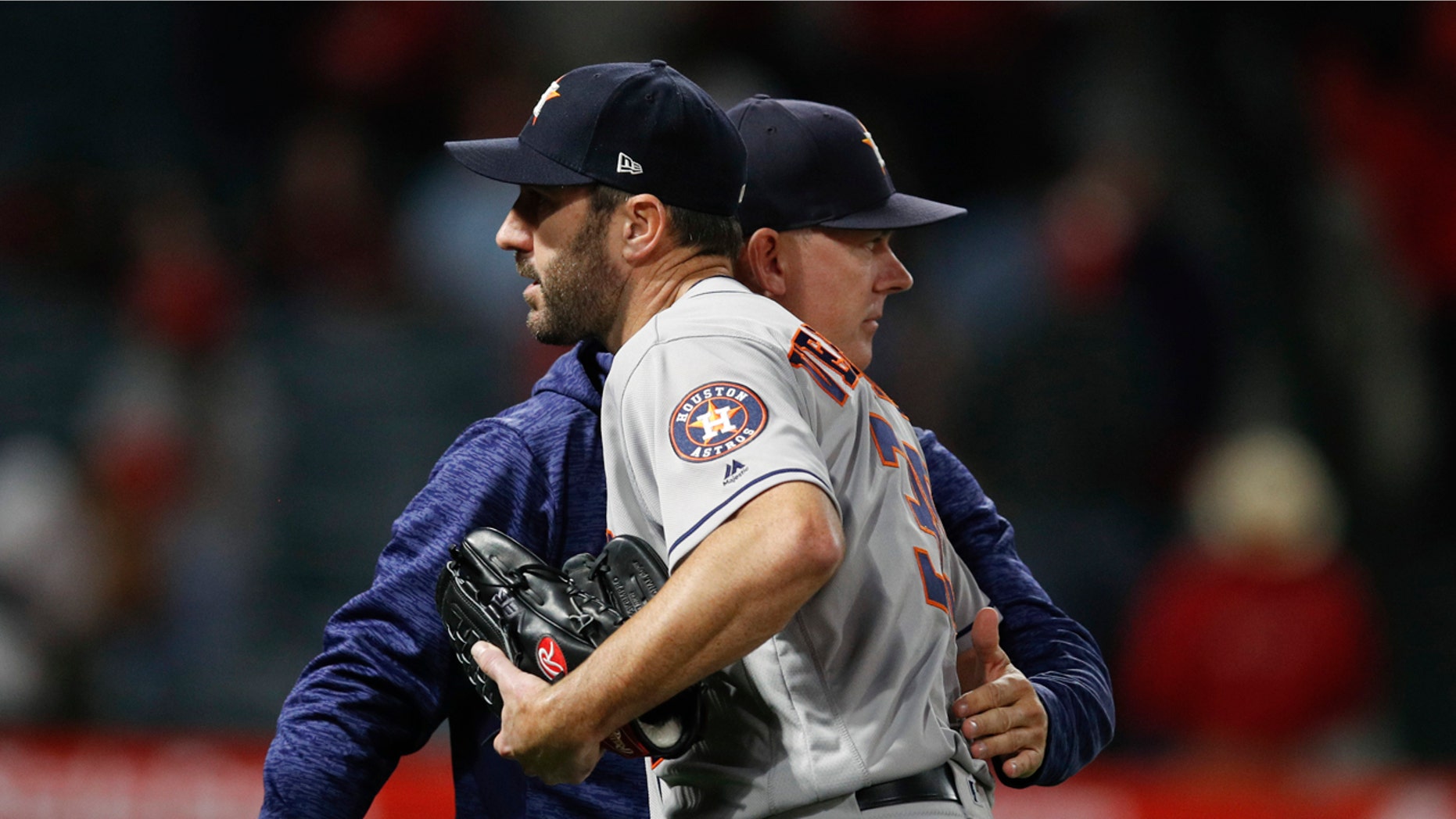 Astros manager A.J. Hinch had strong words to share with reporters over Friday's school shooting ahead of a game later in the day, saying that "thoughts and prayers" are "not fixing the problem."
Just hours after a gunman opened fire at Santa Fe High School in Texas, killing 10 people, Hinch spoke during the team's media availability, saying he doesn't "want to offer any more condolences. I want to find answers."
"We started the season with a conversation like this in Florida, and now we're talking about it in our own city and it's going to be a different city, and then another city and then another city," he said. He was referring to a Valentine's Day school shooting in Parkland, Fla., in which there were 17 casualties.
OFFICIALS IDENTIFY ALL 10 VICTIMS OF SANTA FE HIGH SCHOOL SHOOTING
"I'm here in front of a bunch of cameras trying to make people feel better when I don't think the situation should ever happen. There's no reason for our schools to be combat zones," Hinch said.
The call for change comes as a number of people look toward lawmakers to weigh the viability of legislative ways to address gun violence.