Houston Astros' manager wants answers, not more condolences, for victims of Texas shooting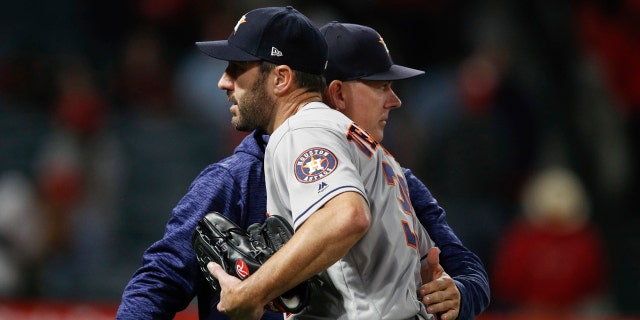 NEWYou can now listen to Fox News articles!
Astros manager A.J. Hinch had strong words to share with reporters over Friday's school shooting ahead of a game later in the day, saying that "thoughts and prayers" are "not fixing the problem."
Just hours after a gunman opened fire at Santa Fe High School in Texas, killing 10 people, Hinch spoke during the team's media availability, saying he doesn't "want to offer any more condolences. I want to find answers."
"We started the season with a conversation like this in Florida, and now we're talking about it in our own city and it's going to be a different city, and then another city and then another city," he said. He was referring to a Valentine's Day school shooting in Parkland, Fla., in which there were 17 casualties.
OFFICIALS IDENTIFY ALL 10 VICTIMS OF SANTA FE HIGH SCHOOL SHOOTING
"I'm here in front of a bunch of cameras trying to make people feel better when I don't think the situation should ever happen. There's no reason for our schools to be combat zones," Hinch said.
The call for change comes as a number of people look toward lawmakers to weigh the viability of legislative ways to address gun violence.