Holloway vs. Pettis expected to headline UFC 206 with interim title on the line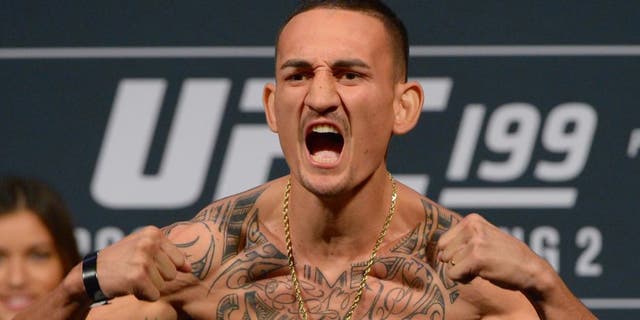 Max Holloway and Anthony Pettis were already scheduled to fight at UFC 206 in Toronto on December 10.
Now it appears they'll be facing off in the main event with the interim featherweight title on the line.
Following an injury to light heavyweight champion Daniel Cormier that forced him out of his fight with Anthony "Rumble" Johnson, the UFC was forced to scramble to make a new headline bout for the card taking place in two weeks time.
Ultimately it looks like the UFC will be moving Holloway vs. Pettis to the main event slot with an interim title on the line. Sources close to the contest confirmed the news to FOX Sports on Saturday following an initial report from MMAFighting.com.
The two featherweights are expected to fight for five rounds with the winner being crowned interim featherweight champion.
The new champion would then move on to face current interim featherweight champion Jose Aldo in 2017.
The one part of the puzzle that's still unclear is what happens to Conor McGregor, who is the current undisputed champion at 145 pounds.
Logic dictates that McGregor would be forced to give up his featherweight title with the winner of Holloway vs. Pettis then fighting Aldo to determine the new champion.
UFC president Dana White has stated for months that if McGregor won a second world title that he would have to choose which one he kept and which one he surrendered. McGregor ultimately won the lightweight title at UFC 205 with a second round knockout over Eddie Alvarez to become the first ever simultaneous two division champion in the history of the promotion.
If McGregor is stripped of the belt, his reign with two titles would have lasted exactly 21 days.
As of now, McGregor has made no statement on the matter and UFC officials haven't made any announcement regarding his status as featherweight champion or confirmation about the new main event.