Hip, hip, Jorge! Yankees retire Posada's No. 20 in ceremony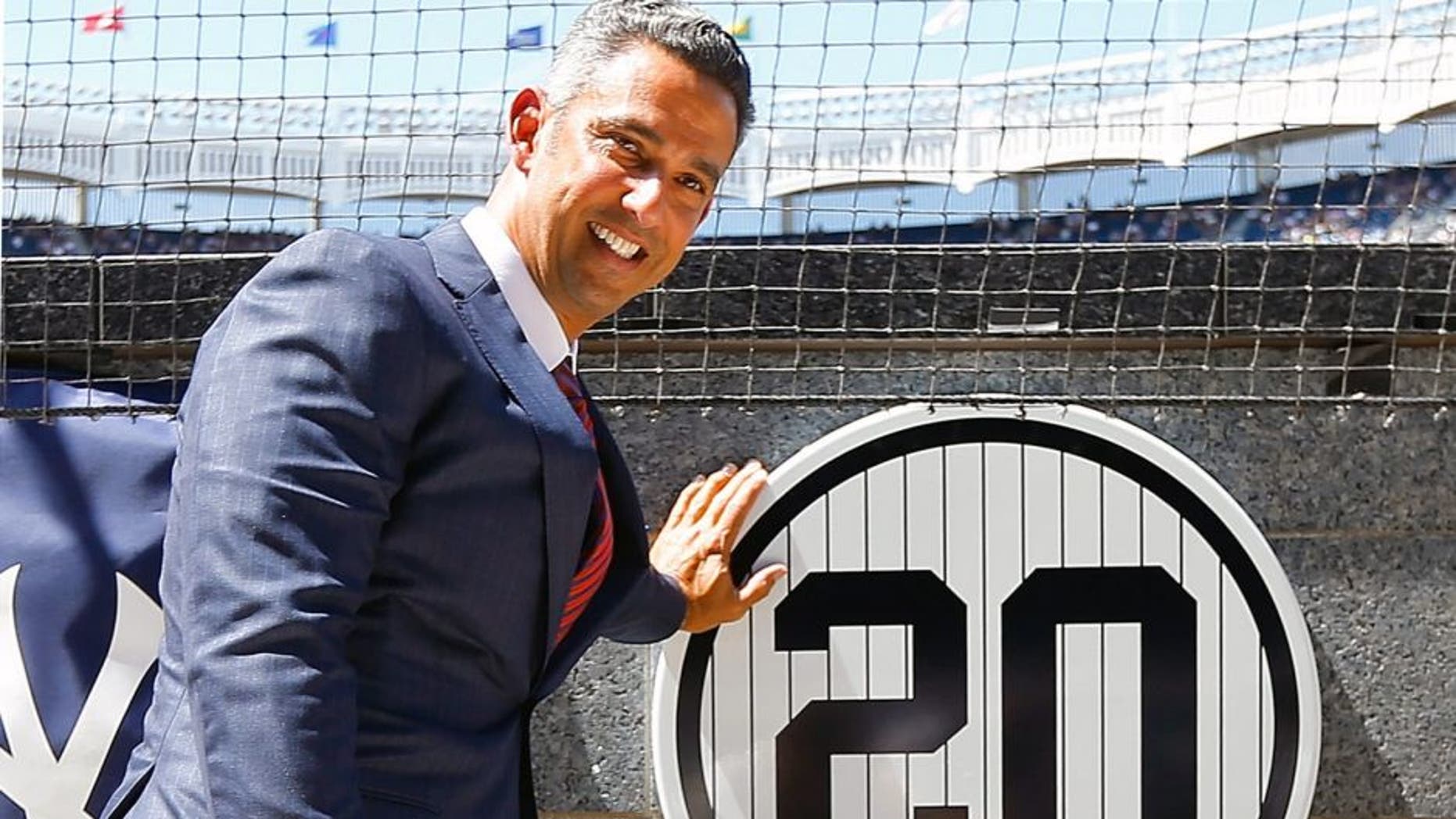 The New York Yankees retired Jorge Posada's No. 20 during a pregame ceremony Saturday.
The former catcher called it "one of the happiest days of my life" during his speech, reported the New York Daily News.
"I can't believe I'm standing here right now," the 44-year-old Posada added. "Trying to put into words the feelings and emotions of this day is tough. I was born passionate about baseball and the New York Yankees."
Posada, who retired after the 2011 season, spent his entire 17-season major-league career with the organization. He finished with 275 homers, 1,065 RBI and five All-Star appearances.
A member of the franchise's fabled Core Four -- €" Derek Jeter, Andy Pettitte and Mariano Rivera joined Posada for Saturday's ceremony -- Posada played for five World Series champions.