Hinch on Astros' showdown series with Angels: 'It's going to be fun'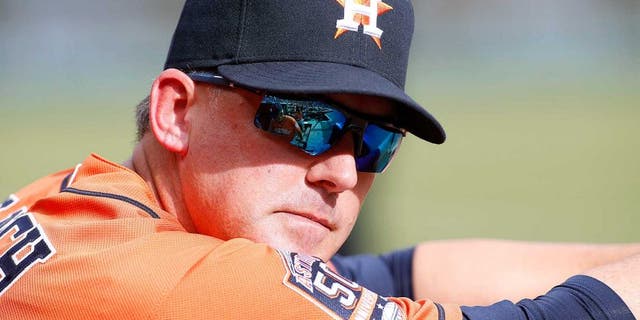 On Tuesday night, the Houston Astros will host the Los Angeles Angels in the first of a three-game set at Minute Maid Park. Houston enters the series one game behind the Angels for first place in the AL West.
The Astros are fully aware of the context of this matchup, which is still pretty important even if it's not quite August. Speaking with David Barron of the Houston Chronicle, Astros manager A.J. Hinch suggested that even though it's 'just three games' on the calendar, his club is looking forward to the matchup: "It's going to be fun. We know that when we play in our division it means a lot. But it's three of 62 (remaining) games. We want to win as many as we can, and against them it would be better. It's the next series on our schedule."
Houston ace Dallas Keuchel won't pitch in the series, but will instead be able to sit in the dugout and watch rotation-mates Collin McHugh, Lance McCullers and Scott Kazmir (making his home debut) tackle Mike Trout and the Halos. He's also looking forward to it: "I've gotten to sit back this year and watch quality starts from our guys all year. It's nice to see. This is going to be a fight the rest of the year. L.A. has played some tremendous ball, and I think we have as well."
With a little over two months left on the regular season calendar, series between these two clubs will be more important down the stretch as each tries to wrestle AL West supremacy away from the other.