Hawks reach 2-year deal to re-sign Mike Muscala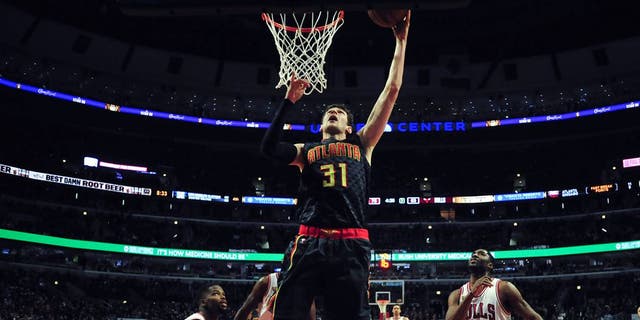 Given the departures of Dwight Howard and Paul Millsap, the Atlanta Hawks' frontcourt rotation next season ismurky at best, but the return of forward/center Mike Muscala will provide head coach Mike Budenholzer with some semblance of continuity.
The 26-year-old unrestricted free agentwill return for his fifth season in Atlanta after agreeing toa two-year, $10 million free-agent contract with the Hawks. The second year will reportedly be a player option, meaning Muscala could elect to reenter free agency next summer.
(The deal was first reported by The Vertical's Shams Charania.)
At any rate, the contract is a bargain for general manager Travis Schlenk and the Hawks front office as the efficient 6-foot-11 Bucknell product was projected to draw significant interest on the open market. Muscala lapped his career high in minutes played last season while still averaging 12.7 points and seven rebounds per 36 minutes.
There's a chance Muscala works his way into a starting role depending on how the rest of the offseason shapes up for Atlanta.
Musical joins recently acquired Miles Plumlee, Diamond Stone and first-round draft pick John Collins as the only frontcourt players currently under contract for the Hawks.
The Hawks have $19.6 million still available to spend in free agency.