Gianluigi Buffon makes insane save as he continues to age backward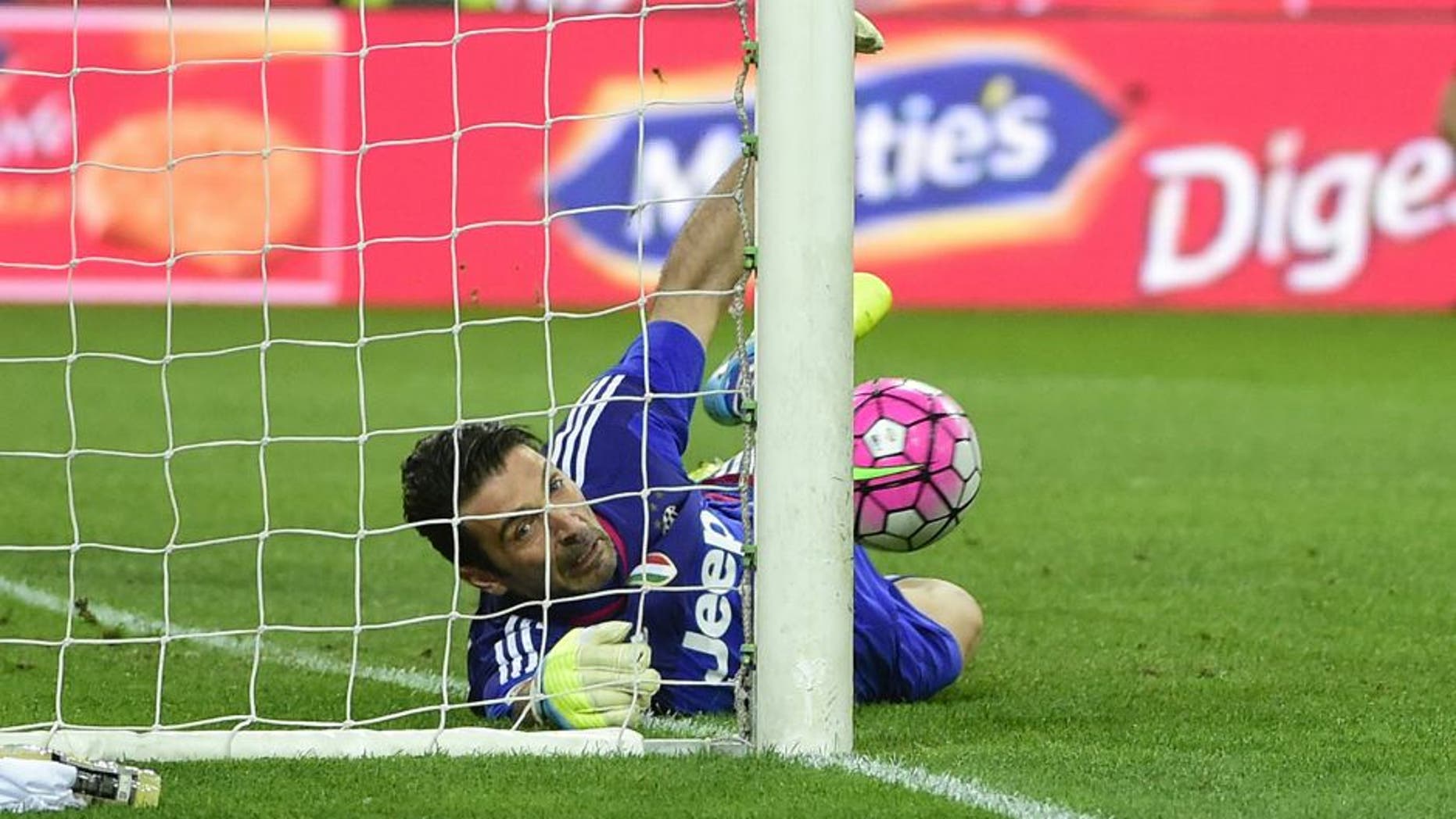 Juventus are marching toward their fourth consecutive Scudetto, and they have the ageless Gianluigi Buffon to thank for it.
The 38-year-old netminder has seemingly discovered the fountain of youth, and if you don't believe us, just check out this save he made in Saturday's 2-1 win against AC Milan:
That's a guy who is in his 15th season at Juventus, dropping down to make a save quicker than most keepers a decade (or two!) younger than him can. What's more, he still possesses the hand strength to paw the ball away, and then scramble to ensure any follow-up attempt is snuffed out.
Of course, a keeper's job is never done, and he kept Mario Balotelli at bay with more resolute goalkeeping:
A few years ago, it looked as thought Buffon's claim as one of the world's best goalkeepers was beginning to lose water. And that's no slight against the Italian international's skills; it's just that Father Time catches up to us all.
Yet Gigi appears to have found a Golden Mushroom, and is leaving Father Time in the dust. As a result, Juve find themselves zeroing in on their 32nd Serie A title, good for Buffon's 7th with the club.