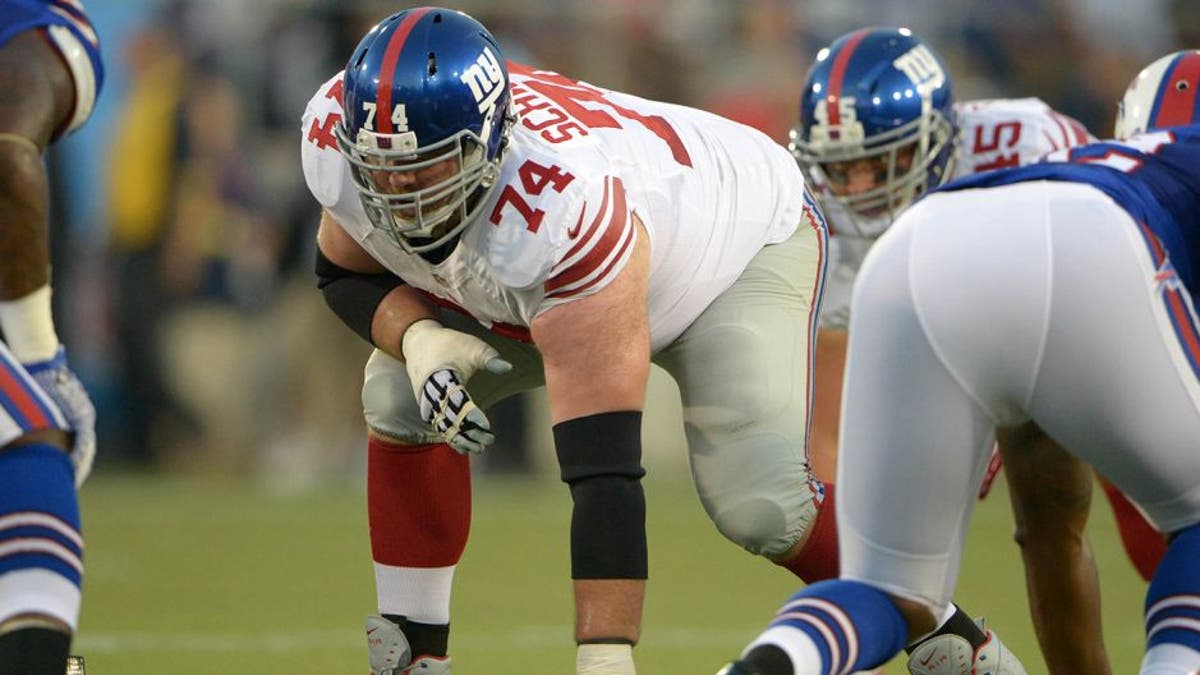 The New York Giants received good news on the injury front when offensive linemen Geoff Schwartz returned to practice this week. After the Giants' offensive line struggled in his absence during the preseason opener, the line has shuffled around this week in practice. Schwartz has found himself practicing at both right guard and right tackle.
Schwartz joined Jordan Raanan of True Jersey on his 'Talk Is Cheap' podcast, and Raanan asked Schwartz to clarify his role on the offense.
"Right side offensive lineman," Schwartz said, per James Kratch of True Jersey. "I play on the right side."
The Giants originally planned to use Schwartz at right guard, but Marshall Newhouse's struggles at right tackle have the team second-guessing their initial projection. Schwartz may still end up at right guard, his preferred position and ultimately the position he is best at. However, things are a lot less clear than when training camp started. So much for keeping the same five guys in tact from the start of spring practices through the start of the regular season.
(h/t True Jersey)