Gay Advocates Condemn FIFA's Sex "Refrain" Comments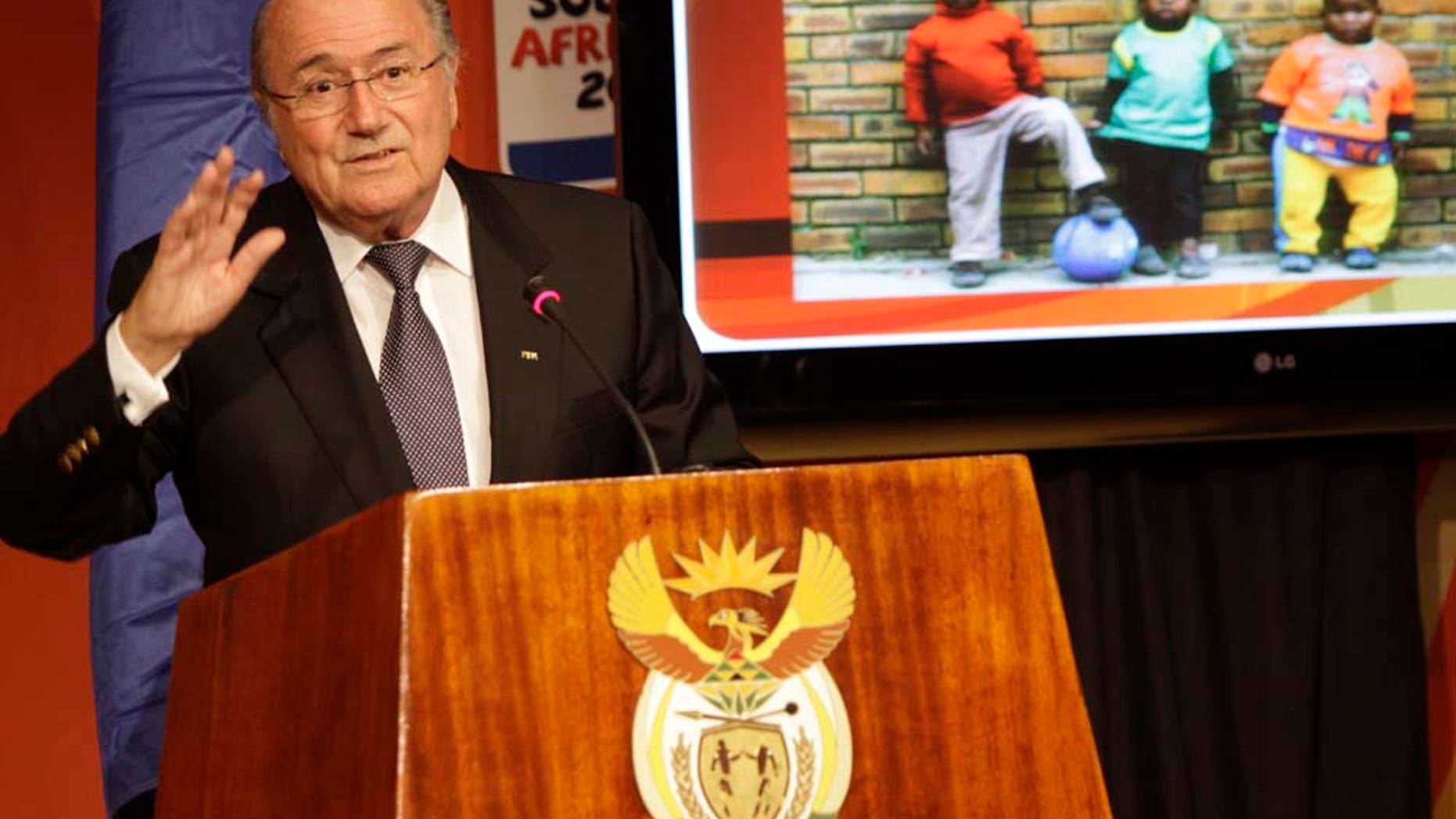 Sepp Blatter's warning that gay soccer fans should refrain from sex at the 2022 World Cup has drawn the ire of an advocacy groups.
The FIFA president said gay fans should show restrain in host Qatar, which has a law against homosexuality.
"I would say they should refrain from any sexual activities," he said at a news conference held in Johannesburg, South Africa, on Monday.
The International Lesbian, Gay, Bisexual, Trans and Intersex Association condemned the comments. The group's communications director, Juris Lavrikovs, called the remarks "very unfortunate and have left people deeply offended."
"I think they should come out with a strong statement and not just wash it away," Lavrikovs told The Associated Press. "We are talking about a very basic human right that is being violated."
The group, a leading international gay rights organization, is demanding an apology.
FIFA should come out with a "strong statement" against Blatter's comments, Lavrikovs said.
"This is not a joke, this is a matter of life and death to people," Lavrikovs said. "Qatar and more than 70 other countries in the world still criminalize individuals for homosexual relationships, and some countries even punish them by death sentence.
"It's disappointing to see that an organization that is promoting the game, which in its statutes condemns discrimination of any kind, is coming out with comments like this."
Qatar beat the United States, Australia, Japan and South Korea in the FIFA vote on Dec. 2 to host the 2022 World Cup.
Concerns have been raised that a country hosting a major tournament has stringent laws that are seen by many to violate basic human rights.
"Sepp Blatter jokes about the risk to gay visitors in 2022, but Qatar's anti-gay policies are no laughing matter," British human rights campaigner Peter Tatchell said.
John Amaechi also condemned Blatter's remarks. The former NBA player from Britain who revealed he was gay in 2007 said on his website that "FIFA has endorsed the marginalization of LGBT people around the world."
Amaechi also demanded an apology from FIFA and urged other associations to distance themselves from Blatter's comments.
"Anything less than a full reversal of his position is unacceptable," he said.
Based on reporting by the Associated Press.
Follow us on twitter.com/foxnewslatino
Like us at facebook.com/foxnewslatino