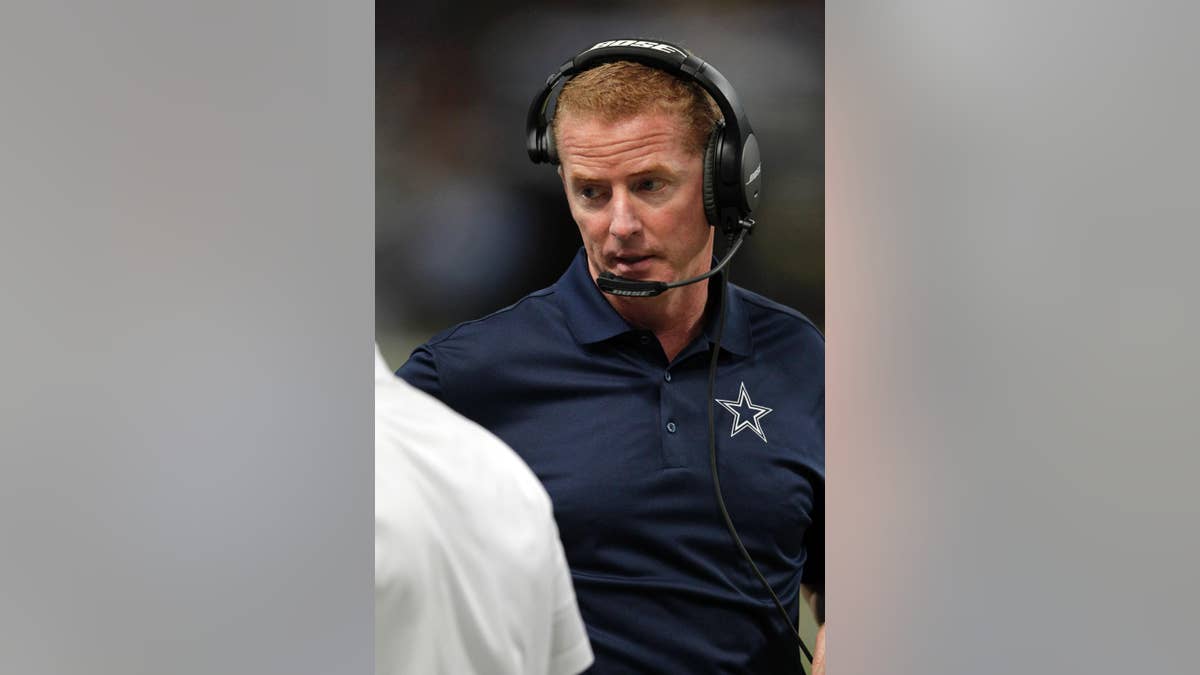 IRVING, Texas – Coach Jason Garrett is still having to answer questions about the Dallas Cowboys defense.
A day after the biggest regulation comeback in team history, Garrett was asked Monday about the defense, particularly third-year cornerback Morris Claiborne.
Claiborne was beaten for two touchdowns before his late interception in the 34-31 victory at St. Louis, where the Cowboys overcame a 21-0 deficit.
Garrett would not say whether Claiborne's starting job was in jeopardy, and whether the interception that ended the Rams' last threat made up for the earlier mistakes.
Rams rookie Austin Davis threw for 327 yards Sunday in his second NFL start.
This week, Dallas (2-1) is home against the New Orleans Saints and Drew Brees, who last year threw for 392 yards and four TDs against the Cowboys.