From Dale Earnhardt Jr. to Danica Patrick, here's to a day off from racing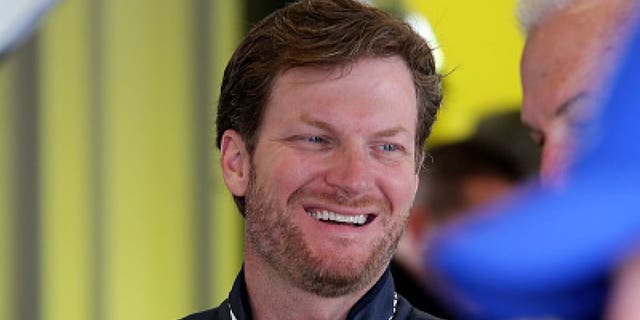 NEWYou can now listen to Fox News articles!
You know what a Saturday night NASCAR Sprint Cup Series means, don't you?
It means the Sprint Cup drivers get a rare Sunday to do as they please. As you can tell by some of the postings on social media that showed up in their various timelines, that translates into many different pursuits.
For instance, it looks like Dale Earnhardt Jr. had a heck of a pool party, although at one point the local fire department had to come in to help with a smoke problem.
Martin Truex Jr. got a surprise from his friend, Justin Marks, the former driver and co-owner of, among other things, the Larson Marks Racing sprint-car team with Kyle Larson.
Jimmie Johnson felt the need to get behind the wheel of something after his humbling early exit from Saturday night's Quaker State 400 at Kentucky Speedway, and he took the whole family with him.
Danica Patrick obviously stayed busy in her kitchen and wasn't too worried about counting calories.