Free-agent RB DeAngelo Williams to give professional wrestling a shot next month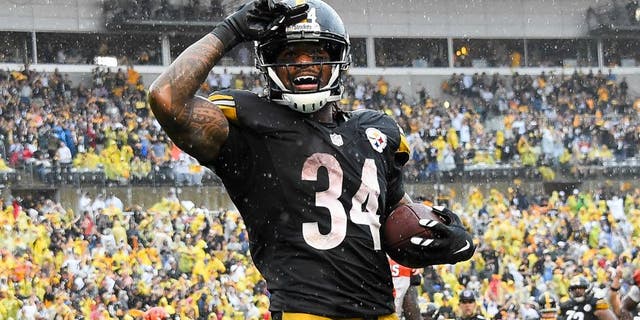 NEWYou can now listen to Fox News articles!
DeAngelo Williams has struggled to generate interest on the open market this offseason after spending the past two years with the Pittsburgh Steelers. He still wants to play in the NFL this season, but the 11-year running backis exploring his options.
According to multiple reports, Williams will performfor Impact Wrestling on July 2 in Orlando, Fla. Hell be fighting alongside Moose former NFL player Quinn Ojinnaka with their opponents being Chris Adonis and Eli Drake.
This may not be a permanent move for Williams, who continues to look for options in the NFL for 2017, but it is a possibility after his playing days are officially over. He visited the headquarters of Impact Wrestling formerly known as TNA this week, but the reason behind it was unknown.
This isnt the first time an NFL player has entered the wrestling ring. Patriots tight end Rob Gronkowski was the most recent big name to doso at Wrestlemania back in April.
Brad Penner-USA TODAY Sports | Brad Penner