Former NHL player to play pro hockey 8 months after breaking neck during game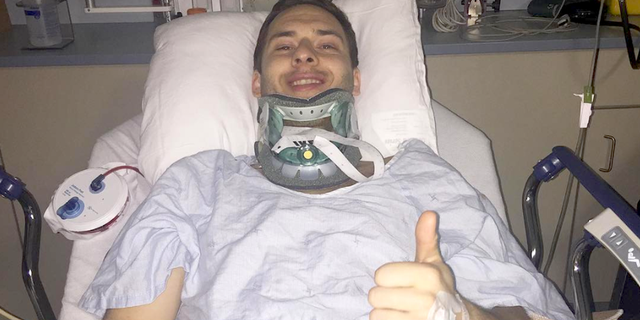 NEWYou can now listen to Fox News articles!
In KHL free agency news, left winger Wojtek Wolski announced he signed a two-year contract with Kunlun Red Star (China's KHL team) on Thursday afternoon. This is noteworthy because Wolski is a former NHLer … and also because he was involved in anawfulon-ice incident that left his neck broken a mere eight months ago.
Yes, eight months.
While playing for the KHL's Metallurg Magnitogorsk last October, Wolski dove for a loose puck during a game and crashed headfirst into the boards. Hefractured two vertebrae and suffered spinal cord trauma (as well as a concussion) and would miss the rest of the season.
The horrific incidentleft Wolski'scareer in jeopardy. But after undergoing surgery and rehab, the 31-year-old hadhis sights set on returning to the ice. Earlier this week, he posted a video to Instagram showcasing the progress he'd made intraining:
With pen now put to paper, Wolski is set to continue his solid KHL career. He has 65 goals and138 points in 179 career KHL games since 2013.
Prior to that, Wolski was a first-round pick (21st overall) by the Colorado Avalanche in 2004. He spent time with the Avs,Coyotes,Rangers,Panthers and Capitals, recording 99 goals and267 points in 451 NHL games.
Charles LeClaire-USA TODAY Sport | Charles LeClaire