Former NFL WR takes to streets with sign begging for job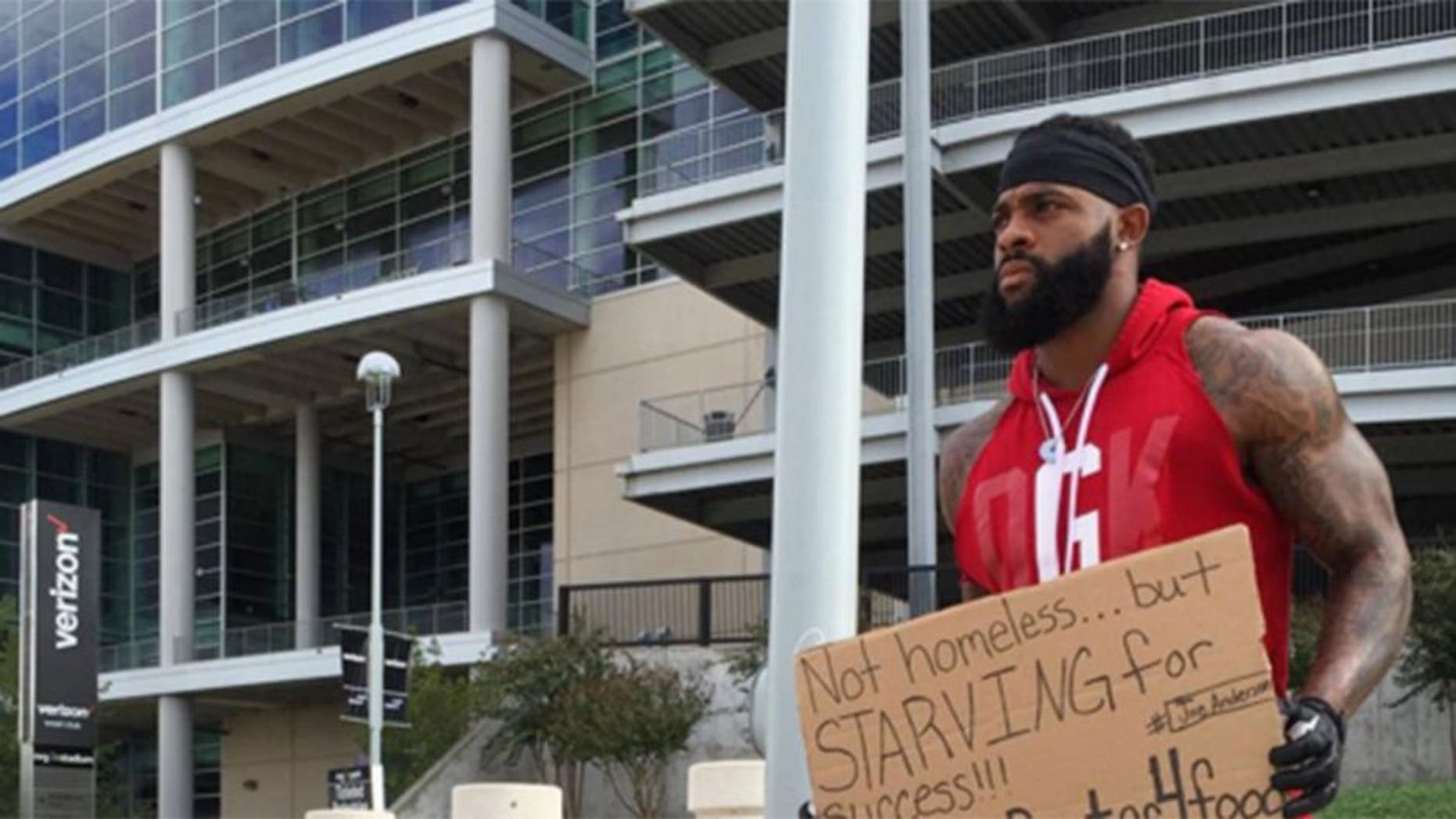 Joseph Anderson played in three games for the Chicago Bears in 2012. He also played in six games for them in 2013. He didn't record a catch in either season.
However, Anderson believes he deserves a second chance as an NFL wide receiver.
Since desperate times call for desperate measures, Anderson, who looks to be in great shape, stood outside the Texans' NRG Stadium on Friday with a cardboard sign that said the following:
"Not homeless...but STARVING for success!!! Will Run Routes 4 food. #WhateverItTakes #UnderDog #IBelieve #Hungry"
In the caption on the Instagram post, Anderson said that he stands outside the Texans' facility every morning in hopes of possibly getting a shot.
With Houston sitting at 3-5, we say the Texans should give Anderson a job and at least get some good PR out of this season.