Former NFL player gets restraining order on another former NFL player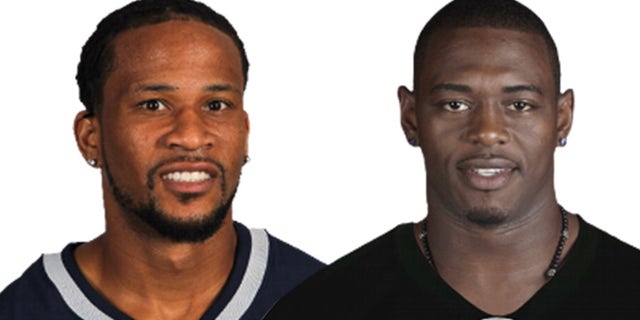 An arrest warrant has been issued for former New England Patriots star Jabar Gaffney after he was accused of vandalizing his former teammate's car.
Lito Sheppard, a former Pro Bowl cornerback who spent most of his career with the Philadelphia Eagles, shared surveillance footage with News4Jax in Jacksonville, Florida, last month which appeared to show a man and woman pouring something into his gas tank and slashing his tires while he and his wife had dinner nearby.
Sheppard only realized something was wrong with the car when it stalled about a block from where he was parked, and did not even realize it had been vandalized until his dealership sent him pictures of the slits in his tires and marks on his gas tank. The total amount of damage to his BMW was more than $14,000.
Since sharing the footage, Sheppard has now accused his former teammate Gaffney of being the man in the video and filed a restraining order.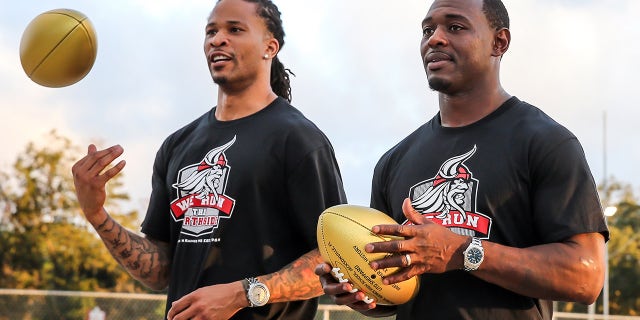 NFL'S NEW ANTHEM POLICY IS 'WORSE' THAN OLD ONE, TRUMP SAYS
The duo, both age 37, grew up in Jacksonville, were teammates at Raines High School and then played alongside each other at the University of Florida. They also overlapped briefly with the Eagles in 2006, but Gaffney was cut before the season began.
According to the petition, Sheppard says he has known Gaffney for more than 20 years, but he alleges they began having problems with each other about seven years ago, when Gaffney made allegations on Twitter about an affair and a break-in. Sheppard denies the allegations.
In the petition, Sheppard says: "I seek this injunction to prevent any further harassment or threats from R (respondent). R has publicly defamed my character and continues to disrupt my family life as well as damages my personal property."
Gaffney has been charged with felony criminal mischief.
NEW YORK GIANTS STAR JANORIS JENKINS BREAKS SILENCE ON FRIEND FOUND DEAD IN HIS HOME
Gaffney's attorney Seth Schwartz told News4Jax he could not comment until he had seen the warrant.
Previously he denied Gaffney was the man in the video.
"Jabar Gaffney is absolutely maintaining it's not him," Schwartz said. I don't think it looks like him; other people that have seen him don't think it looks like him. The whole thing is ridiculous."
He added: "We will take a look at the injunction and defend it. Jabar Gaffney has no clue why this is happening because he hasn't seen Lito Sheppard in three years.
"He (Gaffney) is getting aggravated because his name is being drug through the mud nationally and he is innocent."