Final Sprint Cup practice results: Harvick leads Dover 'Happy Hour'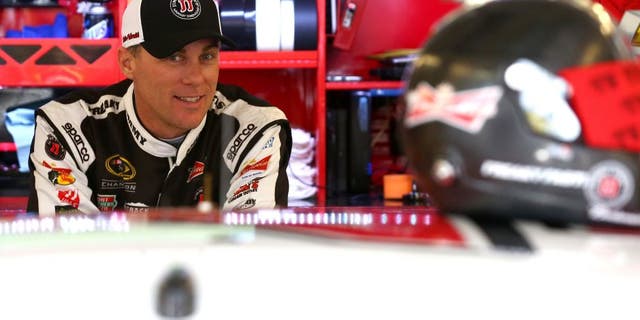 NEWYou can now listen to Fox News articles!
Kevin Harvick heads into Sunday's AAA 400 at Dover International Speedway 23 points behind the Chase cutoff and in need of a win to advance to the next round.
The defending series champion is doing all he can to make that happen as he was fourth fastest in Saturday's opening practice session and ended final practice atop the leaderboard. The Stewart-Haas Racing driver posted a fast lap of 23.370 seconds at 154.044 miles per hour. Harvick also had the best five consecutive lap average and ran a total of 14 laps.
Crew chief Rodney Childers called this weekend's race a "must win" situation, but indicated this is the best car they have had at Dover. Harvick has never won at Dover, but was second in May.
Just over 14 minutes into Saturday's final practice rain returned to the track and brought out the red flag to bring the session to a halt. Weather has been an issue throughout the weekend at Dover, and most teams did not believe they would get any track time before Sunday's race.
Joe Gibbs Racing's Carl Edwards was second fastest in the No. 19 Toyota, followed by Kasey Kahne. The Hendrick Motorsports driver was the lone non-Chase driver in the top 10.
Brad Keselowski, Kyle Busch, Jimmie Johnson, Joey Logano and Martin Truex Jr. rounded out the top 10. Matt Kenseth was 13th fastest, while teammate Denny Hamlin was 15th.
The slowest of the Chase drivers were Paul Menard (17th), Jamie McMurray (20th), Ryan Newman (22nd), Clint Bowyer (25th) and Jeff Gordon (27th).
See the full results from final practice.