Fantasy Baseball DFS Advice - April 5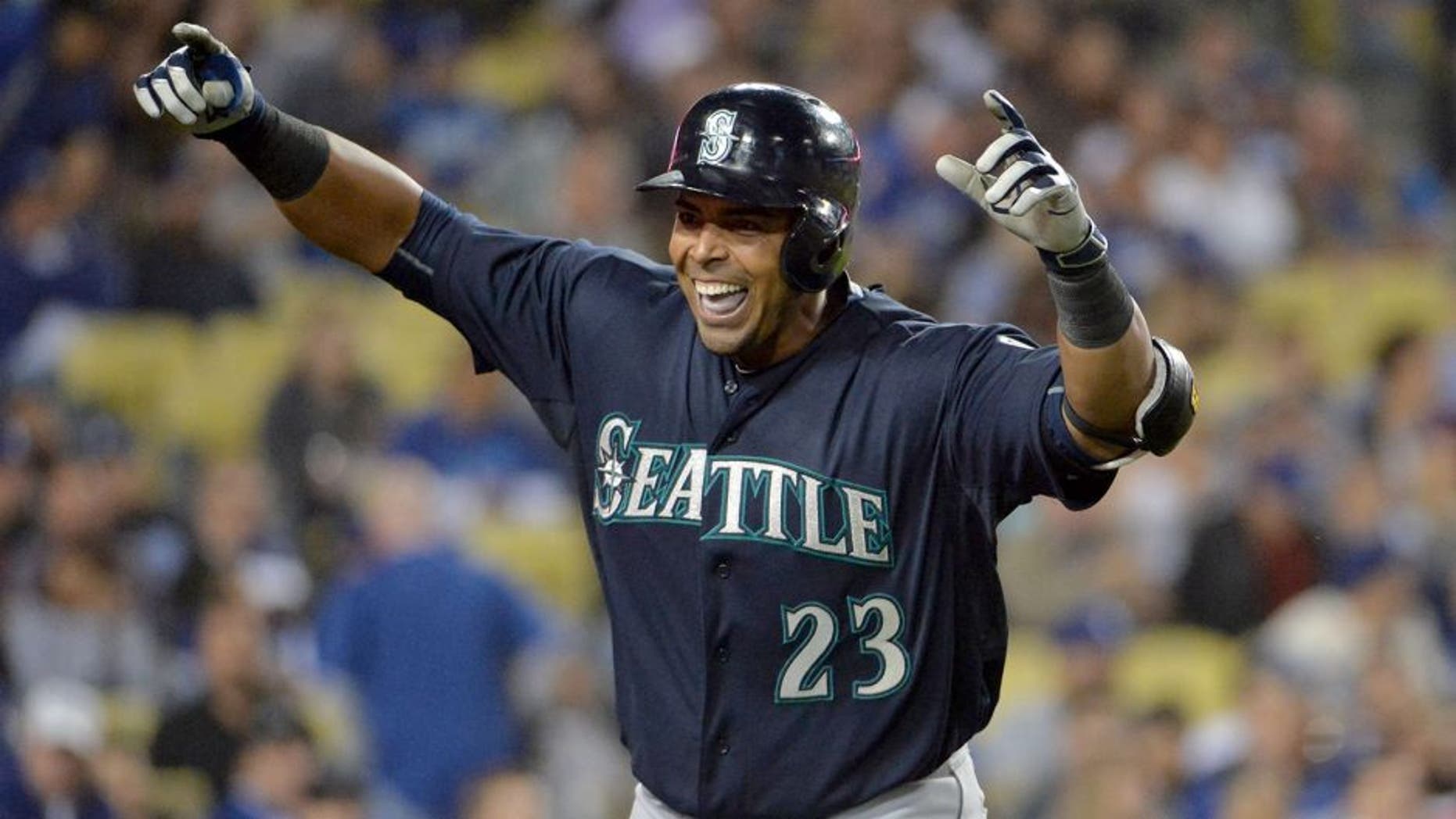 Welcome to today's daily fantasy post! As noted here on Monday, there are multiple changes for this year that we need to address ...
First, we will make these daily posts on a new page everyday, unlike 2015 when we just refreshed the same page.
Secondly, you can find our posts on the brand-spanking new DFS home page, as well as the fantasy page. Bookmark those sites now!
Next, we are adding a "Five Things to Watch" and "Stack of the Day" section along with the usual information from 2015 (Must-Start, Deal, Avoid, and positional picks).
Finally, our amazing development team added a Twitter feed so you can see tweets from Ryan Fowler (@FOXSportsFowler), John Halpin (@jhalpin37), D.J. Foster (@FOXSportsFoster), and myself (@FOXSportsMeyer). That way, if information surfaces for any last minute changes, you can see our thoughts instantly.
Let's get to Tuesday's interesting facts - we'll cover the night games only.
Five Things to Watch:
1. Mariners DH Nelson Cruz had a .457 wOBA with a 1.107 OPS versus lefthanded pitchers last season, and for his career those numbers are .389/.919. Rangers LHP Martin Perez has a career .334 wOBA against righthanded batters (.766 OPS), which is below average if not terrible. Cruz is $5,000 on DraftKings, but if you're going to pay up for a hitter today, he's it. If you want a cheaper Mariner, OF Franklin Gutierrez ($3,300) is a nice option.
2. White Sox SP Jose Quintana ($8,400) comes at a reasonable price in Oakland's pitcher-friendly park. The entire A's roster is 15-for-84 (.179) with one homer and a .493 OPS versus the underrated Quintana.
3. Tigers C James McCann ($3,000) killed lefties last season, posting a .916 OPS with a .390 wOBA in 105 plate appearances. That's not the biggest sample, but it'll do. Other lefty-mashing catchers on the slate are Josh Phegley ($2,900, .341 wOBA vs. LHP last season) and Derek Norris ($3,500, .348).
Tweets from https://twitter.com/FantasyOnFOX/lists/fox-sports-fantasy
4. Look for Socrates Brito ($3,200) to get his first start in center field for the Diamondbacks. Brito has a solid power/speed package, and will probably bat near the top of the order versus Rockies SP Chad Bettis. Platoon partner Chris Owings batted second on Monday.
5. Padres SS Alexei Ramirez ($3,200) batted fifth on Monday. He's eight-for-22 against Scott Kazmir with four extra-base hits. BvP history aside, this is a solid price for a shortstop with decent power and speed.
Bonus: Remember how bad Jon Lester is at holding runners? Mike Trout is gonna run when he gets on base.
Adam Meyer will post his Must-Start of the Day, Deal of the Day, Avoid of the Day, Stack of the Day and more later this morning!