Fans weigh in: Dale Earnhardt Jr. voted most likely to call it quits next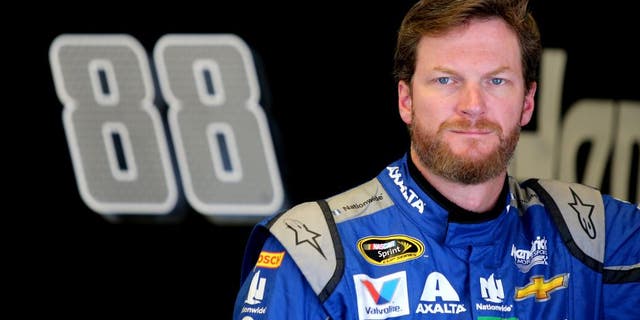 NEWYou can now listen to Fox News articles!
We asked and you, the race fans, have spoken yet again.
In light of Carl Edwards' shocking recent announcement that he was walking away from his Joe Gibbs Racing ride in the No. 19 Toyota just weeks after nearly winning the 2016 NASCAR Premier Series championship in it, we asked you which top driver you expected to see call it quits next.
There were eight choices in the FOXSports.com poll, all of which were drivers who are older than Edwards, who is 37.
Among them: Dale Earnhardt Jr., voted NASCAR's most popular driver by fans for the last 14 consecutive years. Probably because Earnhardt missed the last half of the 2016 season because of a concussion -- and also at least in part because the recently married wheelman also is 42 years old and has suffered other concussions previously in his career -- fans decisively voted that he would be the next one to walk away from the sport.
With more than 22,000 people checking in over a 24-hour period, Earnhardt received 38 percent of the votes cast.
Matt Kenseth, the oldest driver among those listed at 44, was next highest with 29 percent.
Those two drivers pretty much were the overwhelming top two choices, with Ryan Newman coming in third at just 11 percent.
No one else received more than 8 percent of the votes cast, with the rest of the results as follows:
Jamie McMurray, 8 percent
Jimmie Johnson, 6 percent
Clint Bowyer, 4 percent
Kevin Harvick, 3 percent
Kurt Busch, 1 percent
Earnhardt, meanwhile, has repeatedly said he is over his 2016 concussion and is ready to roll again at full throttle in the 2017 Daytona 500 (live on FOX this Feb. 26). So in this case, he no doubt would like to prove the fans wrong.