'Exit Sandman': Mariano Rivera to miss Yankee pal Derek Jeter's wedding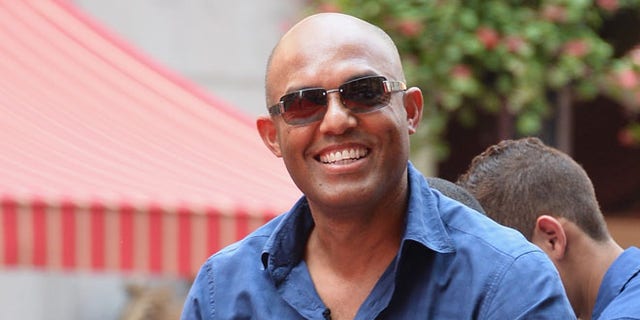 NEWYou can now listen to Fox News articles!
Closer Mariano Rivera may have told the New York Daily News about his plans to miss his BFF Derek Jeter's nuptials, but his infield buddy may still be in the dark about it.
Jeter, and his fiancé, the Sports Illustrated swimsuit cover model Hannah Davis, are set to tie the knot during July 4 weekend in Napa Valley, while Rivera will be in Italy, on a swanky vacation provided by the New York Yankees as a send-off to his 2013 retirement.
Rivera dropped the bombshell to the Daily News at the Quaker Ridge Golf Club in Scarsdale, N.Y., while hosting a charity golf event to benefit White Plains Hospital.
The noted lothario Jeter, aka the Yankees' "Captain Clutch," and the devout Christian "Sandman" – as Rivera came to be called after nearly two decades of being introduced at Yankee Stadium with Metallica's "Enter Sandman" – formed an understandably tight bromance after 19 seasons together on the Yankees including five World Series titles.
Meanwhile, Jeter and ex-Yankee pals Andruw Jones, Jorge Posada and Tino Martinez have been enjoying a bachelor party outing to the Dominican Republic's Casa de Campo resort.
When asked if Jeter will be upset when he gets the news that at the wedding it will be more like "Exit Sandman," Rivera told the Daily News, "I don't think so. I hope not. We'll see when I tell him."
When not touring through Italy, Rivera, 46, is a devoutly religious man who is considered the best closer in baseball history. He spends his days in retirement running a church in New Rochelle.
Both Rivera and Jeter are considered shoo-ins for the Hall of Fame.
Like us on Facebook
Follow us on Twitter & Instagram