Exclusive: Liz Allison talks Davey and the NASCAR Hall of Fame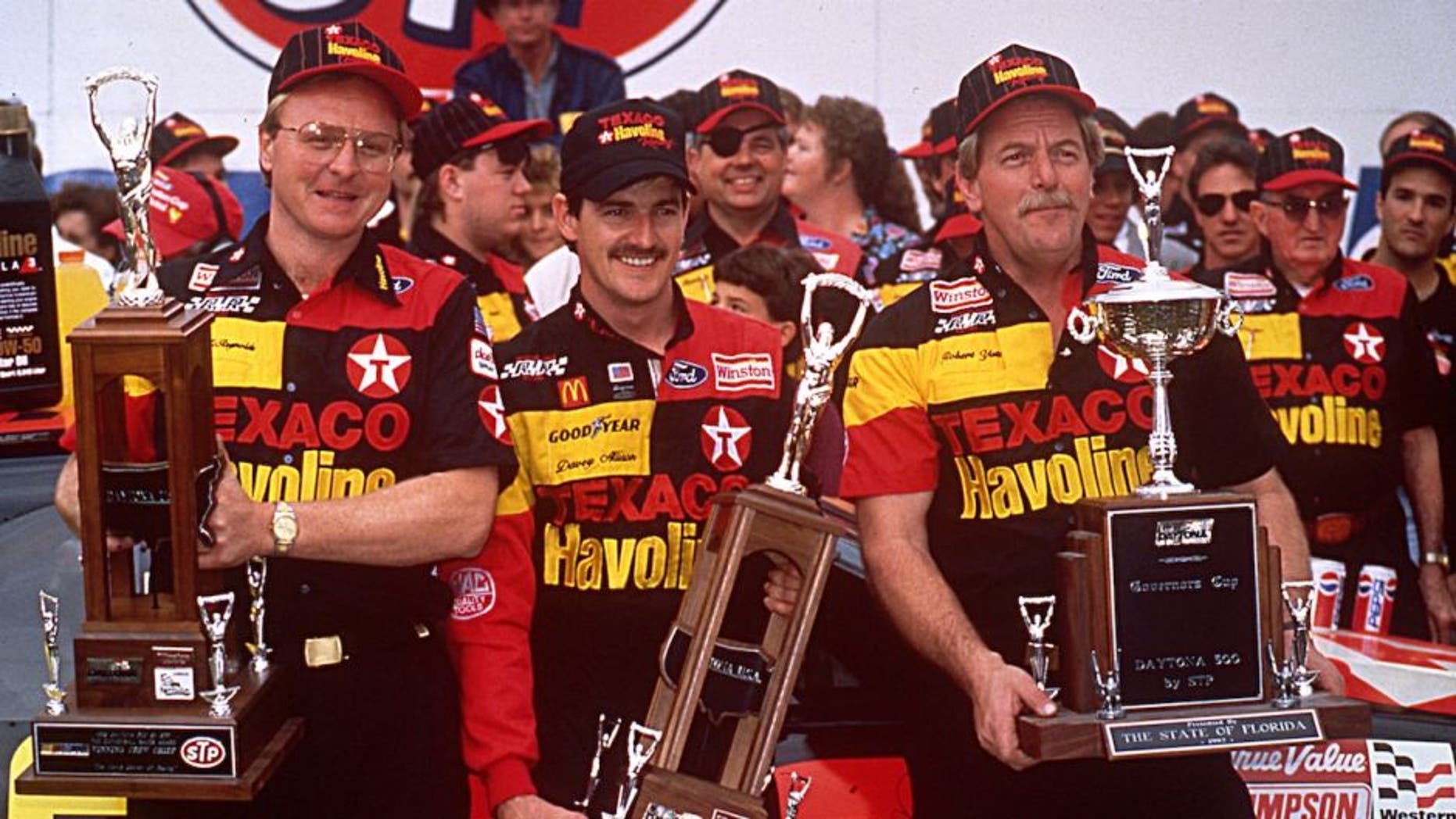 Wednesday was a joyous day in the Allison household, though one tinged with a bit of sadness, too.
For the first time, Davey Allison is now one of the 20 NASCAR Hall of Fame nominees, five of whom will be voted into the Hall's Class of 2018. The other four new individuals added to the existing list of nominees for 2018 are Joe Gibbs, Roger Penske, Red Farmer and Bobby Labonte.
In an exclusive interview with FOXSports.com Thursday morning, Davey's widow, Liz Allison talked about what Davey's nomination meant to her and to their family.
"I was so much more emotional than I thought I would be," Liz told FOXSports.com. "Looking at the emotions, it just all came up. I think there was relief that -- finally -- Davey made it on the list. And the other is just proud for him (and) sadness for him that he's not here to enjoy that."
Liz said that the announcement took her back in time.
"You can go years after losing someone and something happens and all of a sudden it takes you right back to the last moment you were with them," she said. "And yesterday was one of those moments. It's like where all of a sudden, the time just went away and it was 1993 again.
"And I've just come to realize, that's the way grief works," said Liz. "So I was happy. But I'm not going to lie, there was some sadness, too."
Obviously, Liz would like to see Davey get inducted into the 2018 class. And she would like to see his car owner Robert Yates and family friend Red Farmer, both also among the 20 nominees, make it in as well.
"I know if Davey were sitting here, he would say that Robert is so deserving," said Liz. "He would have wanted him (Yates) to go in even before now. I know he would honored and thrilled for Robert. For Davey to be on the big list, if you will, with Red and Robert, would mean so much to him.
"If, by chance -- if all the stars should align -- and Davey was blessed and we were blessed as a family for Davey to actually be selected as an inductee to go in with Robert, there would literally be no words to describe that."