Eagles OLB Marcus Smith finally shows up at practice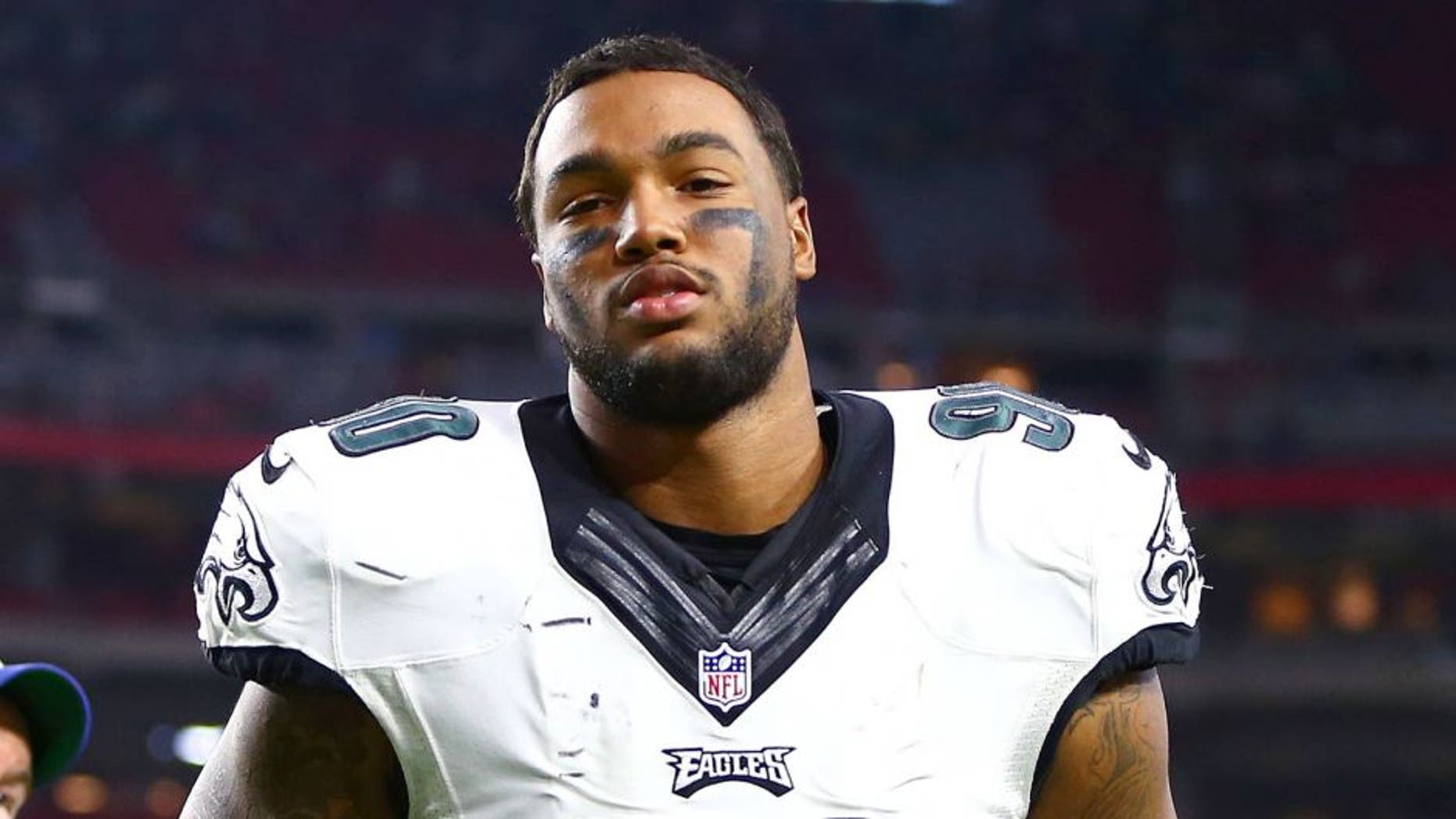 For 2014 first-rounder Marcus Smith, the transition to the NFL has been a difficult one. Smith played just 74 total defensive snaps as a rookie, but he entered training camp this year with more confidence after adding 10 pounds of muscle in the offseason. During the Philadelphia Eagles' eighth training camp practice on Tuesday, Smith finally made his presence felt.
According to Eagles beat writer Jeff McLane, Smith had the best pass-rush move of any Eagles defender so far in camp during one-on-one drills. Smith was matched up with 321-pound offensive tackle Dennis Kelly, who later admitted that he was not looking forward to seeing the play again on film. After practice, Smith described the move to McLane.
"I did kind of a stutter-step to get him off his feet and then I bull-rushed him," Smith said to McLane, per The Philadelphia Daily Inquirer. "I don't know what that really was. I was just happy that I finally conquered the move that I really wanted to do. Now I can bring other moves."
According to McLane, Smith was also very active and impressive during team drills.
Smith has an excellent opportunity to emerge as the team's No. 3 outside linebacker behind Brandon Graham and Connor Barwin. He will have to put together more practices like Tuesday's to put a strong claim on the job.
(h/t True Jersey)