Dustin Colquitt shot his brother a text after the Broncos won on Monday night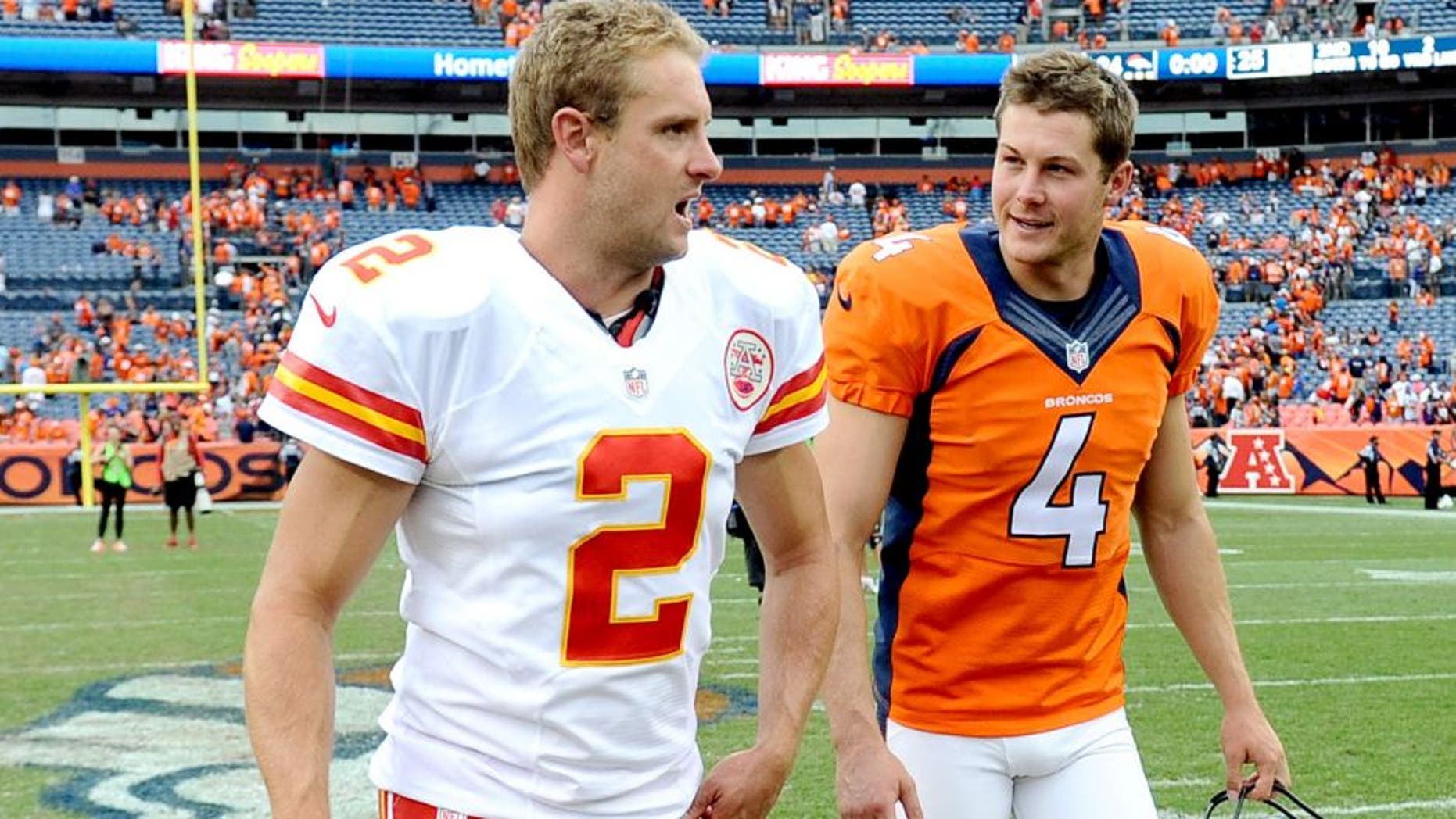 Kansas City Chiefs punter Dustin Colquitt was rooting for a Cincinnati win that'd let his team leapfrog the Denver Broncos atop the AFC West standings.
When that didn't happen on Monday night, he shot his brother -- Broncos punter Britton Colquitt -- a brief message of brotherly love.
Via Lindsay Jones of USA TODAY Sports:
That about sums it up for Dustin's Chiefs. They need to beat the Raiders and have Britton's Broncos lose for a shot at the division crown.
Division record would favor the Chiefs in that scenario. But the two brothers should agree that in event of a tie, a brother-on-brother punt-off should decide it.