Drew Brees: I haven't heard from Saints about my contract in 3 months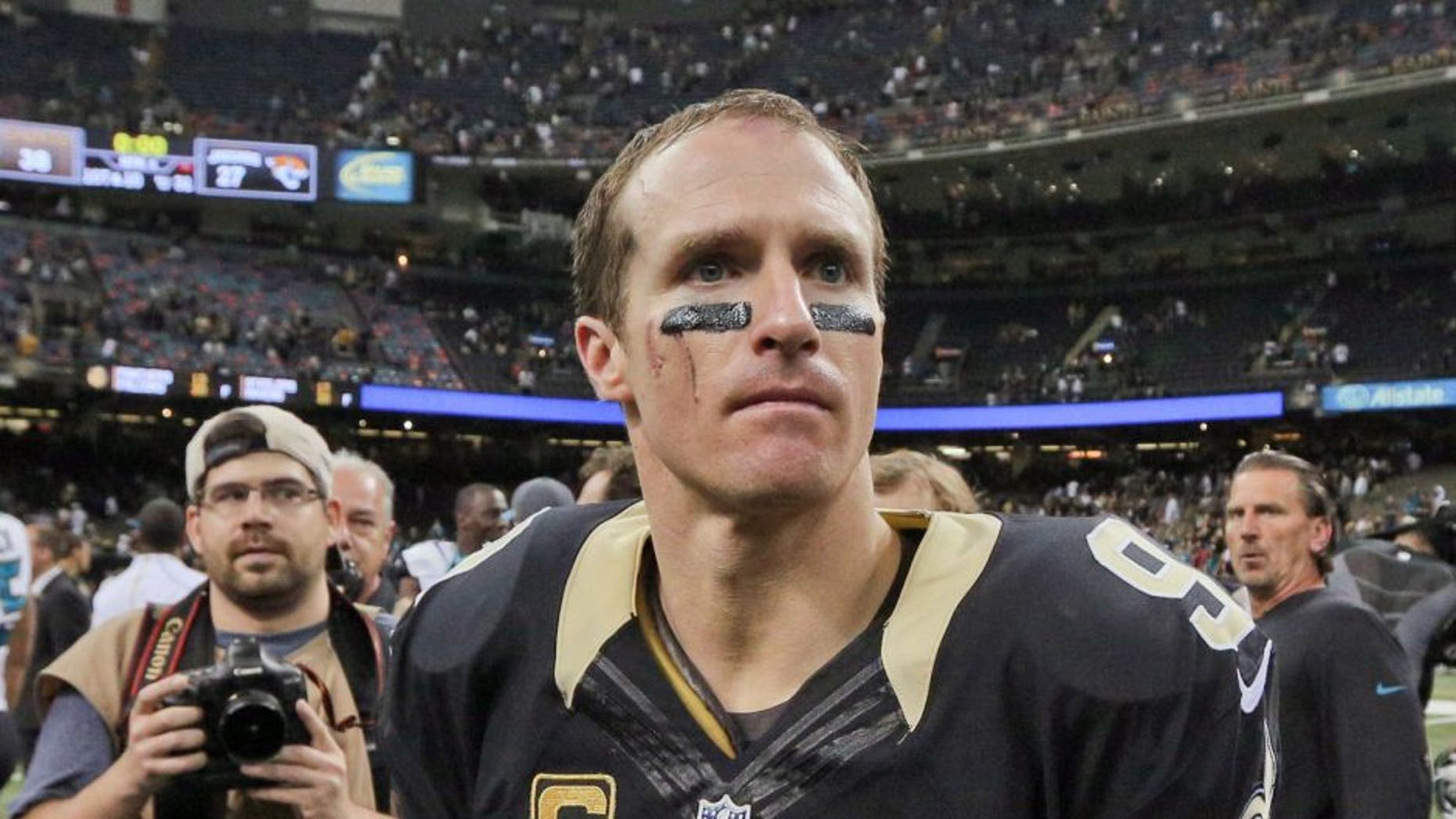 With the preseason just weeks away, Drew Brees says time is running out on the contract negotiations he and the Saints began in spring.
The Saints' 37-year-old quarterback is entering the final year of his five-year, $100 million contract, and after some back and forth offers and counter offers in March, Brees told reporters Saturday he hasn't heard a peep out of the organization, contract-wise, in three months.
"Not sure why things have not progressed," Brees told ESPN's Mike Triplett. "They made an offer in March, we made an offer shortly thereafter. And beside the Josh Normal deal [the Saints asked Brees if we would restructure his contract so the team would have enough salary cap room to Norman in], there has been no talk about a contract since."
Brees says there's still time for the team to make a deal before the regular season, and if it doesn't happen, money talks will have to wait until season's end.
"I would say the dealine is the start of the regular season, not training camp," Brees said.
This is an interesting situation.
It's no surprise the Saints are slowballing Brees' next deal. They have little to bargain with, and while the Saints were mostly a garbage fire of inconsistency in 2015, Brees still managed to lead the league in passing (4,870 yards) despite only playing 15 games.
Brees is still effective, he's beloved by fans, and probably shooting for sizable guaranteed money in a deal that could run through the next two or three seasons. And if that deal includes guaranteed cash anywhere close to the average $20 million annual salary Brees made the last five years, he'll continue taking a serious bite out of New Orleans' cap room.
So Brees and the Saints are in an awkward place. I wouldn't call it "precarious," but the optics likely look bad on Brees' end -- considering the team he dragged to its first Super Bowl title is only willing talk contracts with him if it's in service of other players.
Dan is on Twitter. The Saints are facing a Brees-less future sooner than later, but let's try to keep things amicable.