Draughn, Gaskins make key contributions in 49ers' patchwork backfield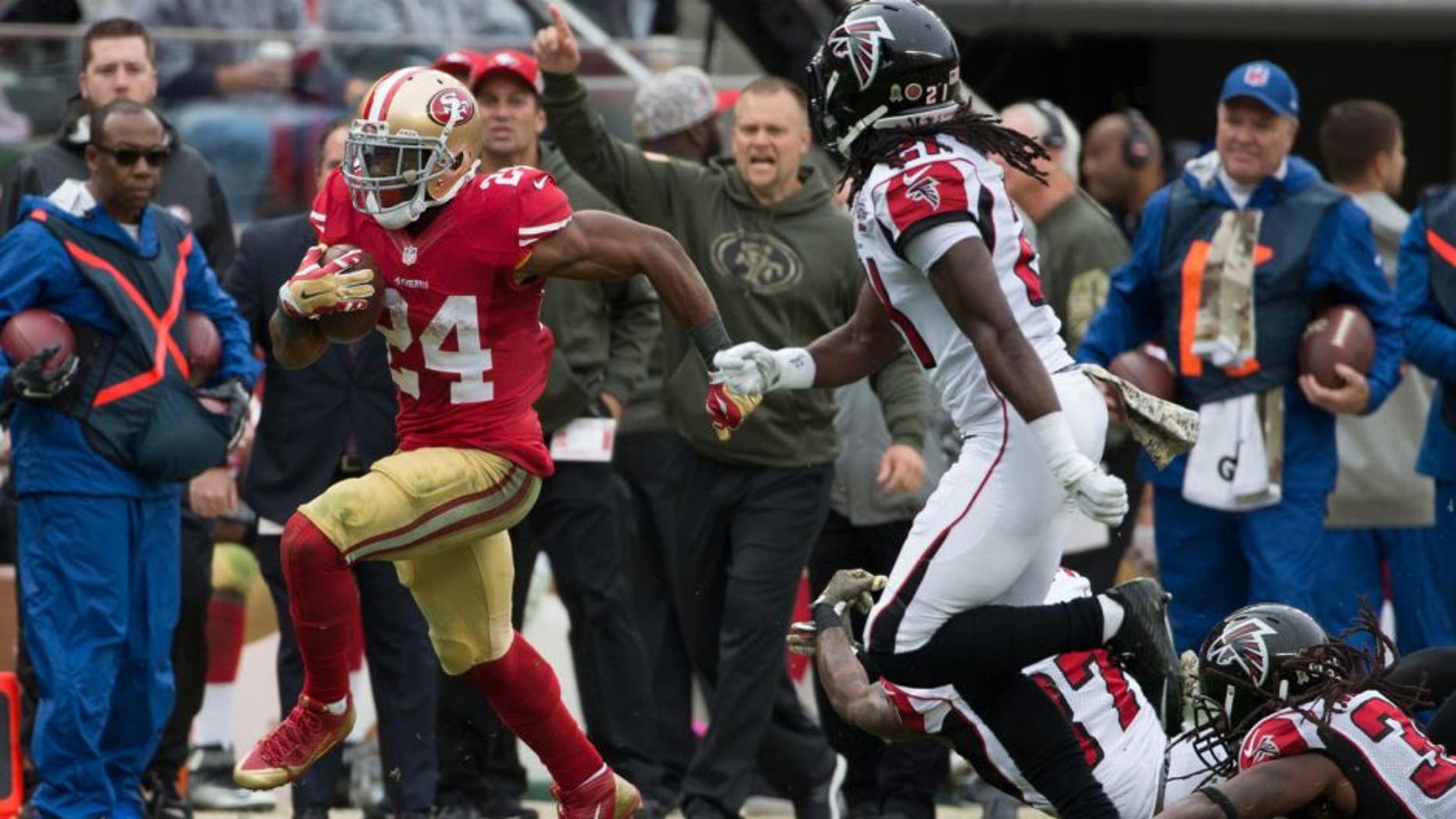 Shaun Draughn rushed for 58 yards and added 38 yards receiving. Kelley L. Cox USA TODAY Sports
Two running backs were signed off the street earlier in the week. A third was on the team's practice squad nine days earlier.
That trio, combined with a quarterback in Blaine Gabbert who had not started a game in more than two years, was the formula used by the San Francisco 49ers to squeeze out a 17-16 upset victory over the Atlanta Falcons on Sunday.
Journeyman Shaun Draughn, who had two carries in five games before he was released by the Cleveland Browns earlier in the season, got the start six days after signing with the 49ers and produced 58 yards on 16 carries what adding four receptions for 38 yards.
"I'm humble, grateful and happy to be back working," Draughn said. "I've been praying for this opportunity for so long. To go through eight teams, then come in during the week and you're starting, that just doesn't happen."
With leading rusher Carlos Hyde missing his second straight game due to a stress fracture in his foot, San Francisco was forced to rely on Draughn, new signee Pierre Thomas and Kendall Gaskins, who was promoted from the practice squad one day before a Week 8 game at St. Louis.
While Thomas had 12 yards on four carries, the 49ers put the ball in the hands of Gaskins on their final possession and he converted on a crucial third-and-2 to help close out the game. Gaskins finished with 20 yards on eight carries.
"My coaches and teammates trusted me to put the ball in my hands, fortunately," Gaskins said. "And I wanted to make a play and solidify this win, and that's what we did."