Dominick Cruz explains why Demetrious Johnson would struggle in a return to 135 pounds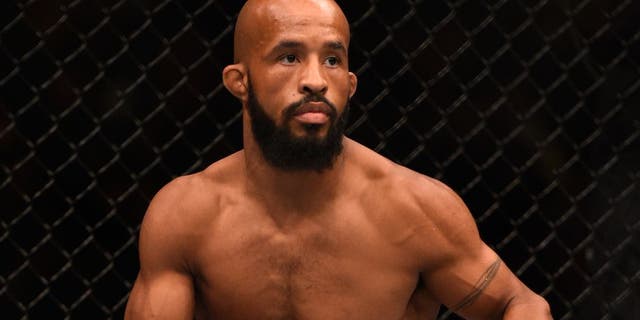 Long before Demetrious Johnson was the longest reigning champion in UFC history, he was also considered one of the top bantamweight fighters in the sport.
It was only a few years ago when the UFC didn't even have a flyweight division so Johnson and many others similar in stature were forced to fight up a weight class at 135 pounds.
While Johnson gave up a lot of size, he still managed to work his way to a title shot in 2011 although he came up short, losing by unanimous decision to Dominick Cruz.
Lately as Johnson has run roughshod over the top fighters in the world at 125 pounds, he has been bombarded with questions about a potential move back to bantamweight for a bigger and tougher challenge.
Like just about everybody else, Cruz believes that Johnson is by far the most dominant flyweight fighter in the world, but he remembers how the current 125-pound champion matched up against him seven six years ago and those same issues would still plague him today.
"At 125 [pounds], I can't see too many people [challenging him]," Cruz said during the FOX UFC Fight Night post fight show. "At featherweight, everybody at the top five is hard, everybody at 135 [pounds] in the top five is hard to beat, especially for somebody that small. I mean I fought him and the size difference is a problem. If I move up to 145 or 155, size is a problem.
"So that is a big deal in these fights, especially when you're our size from 145 and down, weight matters. I think it'd be very difficult."
Cruz does concede that Johnson would "absolutely" compete at 135 pounds, but would likely struggle when it comes to matchups against the top five fighters in the division like himself, T.J. Dillashaw or current champion Cody Garbrandt.
The good news is while Johnson has been asked about a move to bantamweight for quite some time, it doesnt appear he's interested in testing those waters just yet.
Johnson is one fight away from owning the record for most title defenses in UFC history out right and that's the most important item on his agenda right now.
Of course, Johnson has offered to move back to 135 pounds for a potential super fight so long as the UFC is ready to hand over a seven-figure payday.
For now, Johnson will await his next challenger in the flyweight division as he looks to make history with 11 title defenses in a row.