Dolphins TE Jordan Cameron: 'Being a competitor, I want the ball'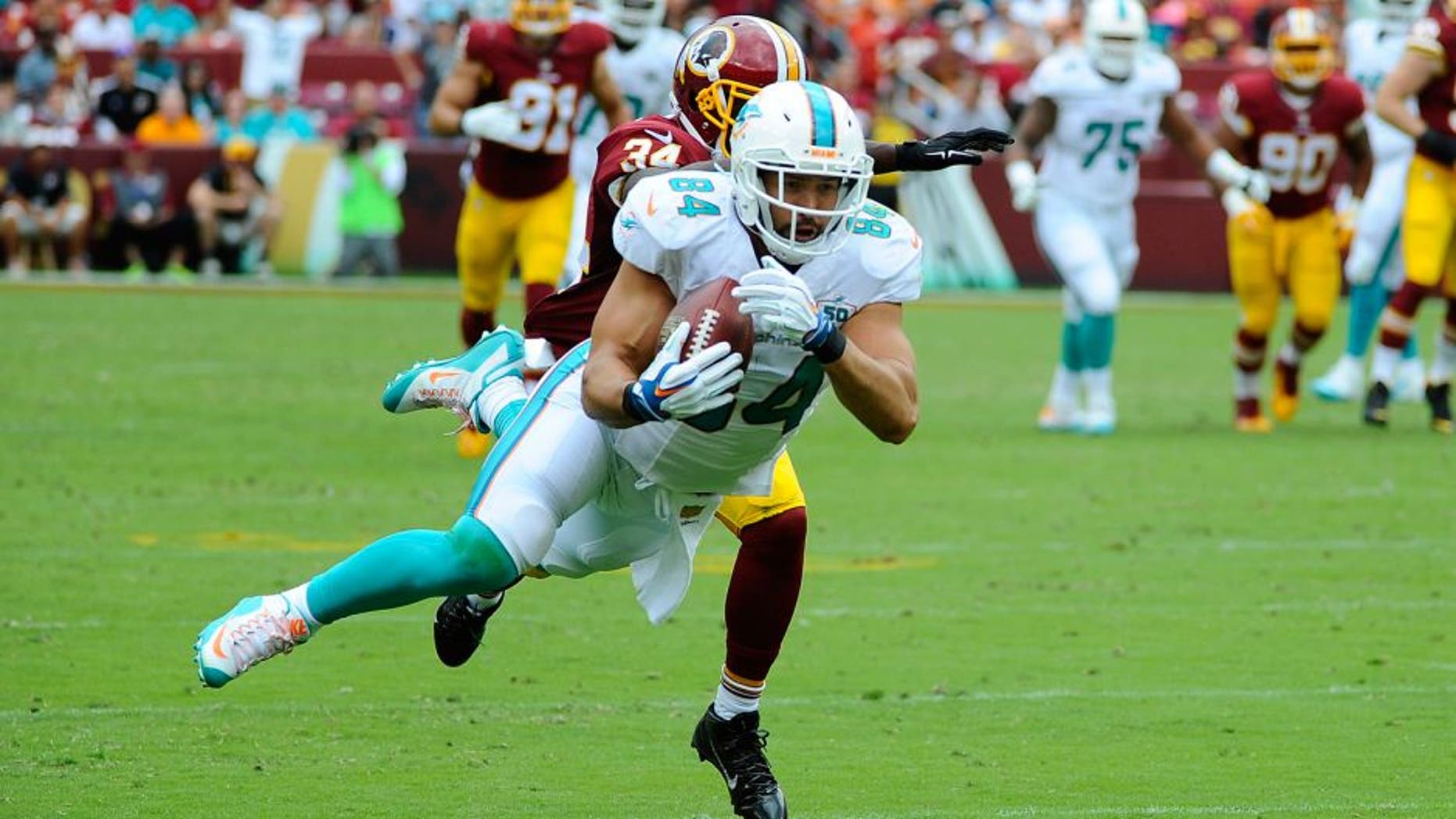 Jordan Cameron want's more targets, but he won't go to Bill Lazor to demand them. Brad Mills USA TODAY Sports
In his first season with the Miami Dolphins, Jordan Cameron hasn't played as large of a role in the offense as some had expected him to. He was brought in to replace Charles Clay, but with only 20 catches on the season, he's struggled to live up to his contract.
While his production hasn't matched his expectations, he's been healthy all year, which is something he's struggled with in his career. His lack of catches isn't due to a lack of talent or availability, and understandably, he's open to a bigger role on offense.
"Being a competitor, I want the ball," Cameron said via Adam Beasley of the Miami Herald. "I want to help the team."
Although he, like most receivers, wants the ball more, he hasn't made a fuss about it. He hasn't demanded a larger role, or complained to Ryan Tannehill. He's been a professional about it, and he'll likely continue to be just that.
"All I know is, not that I do what I'm told, but in football, you're asked to do different things and your role may change," Cameron said. "Some weeks they throw you the ball. Some weeks they don't. It's one of those things that you've got to be mentally prepared for. It's a tough adjustment, but I've been in the NFL long enough. It's about being a pro and being professional about the role you're given."
One reason why Cameron may not be seeing a huge volume of targets is the fact that the Dolphins have a bevy of playmakers for Tannehill to throw to. Jarvis Landry, Rishard Matthews, and Kenny Stills are all big parts of the offense and see the ball thrown their way fairly often.
Dan Campbell has also focused more heavily on the run game, which has helped balance the offense. Cameron warrants more targets, it just remains to be seen if he'll get them.