Dolphins cut RB LaMike James after fumbling kickoff in opener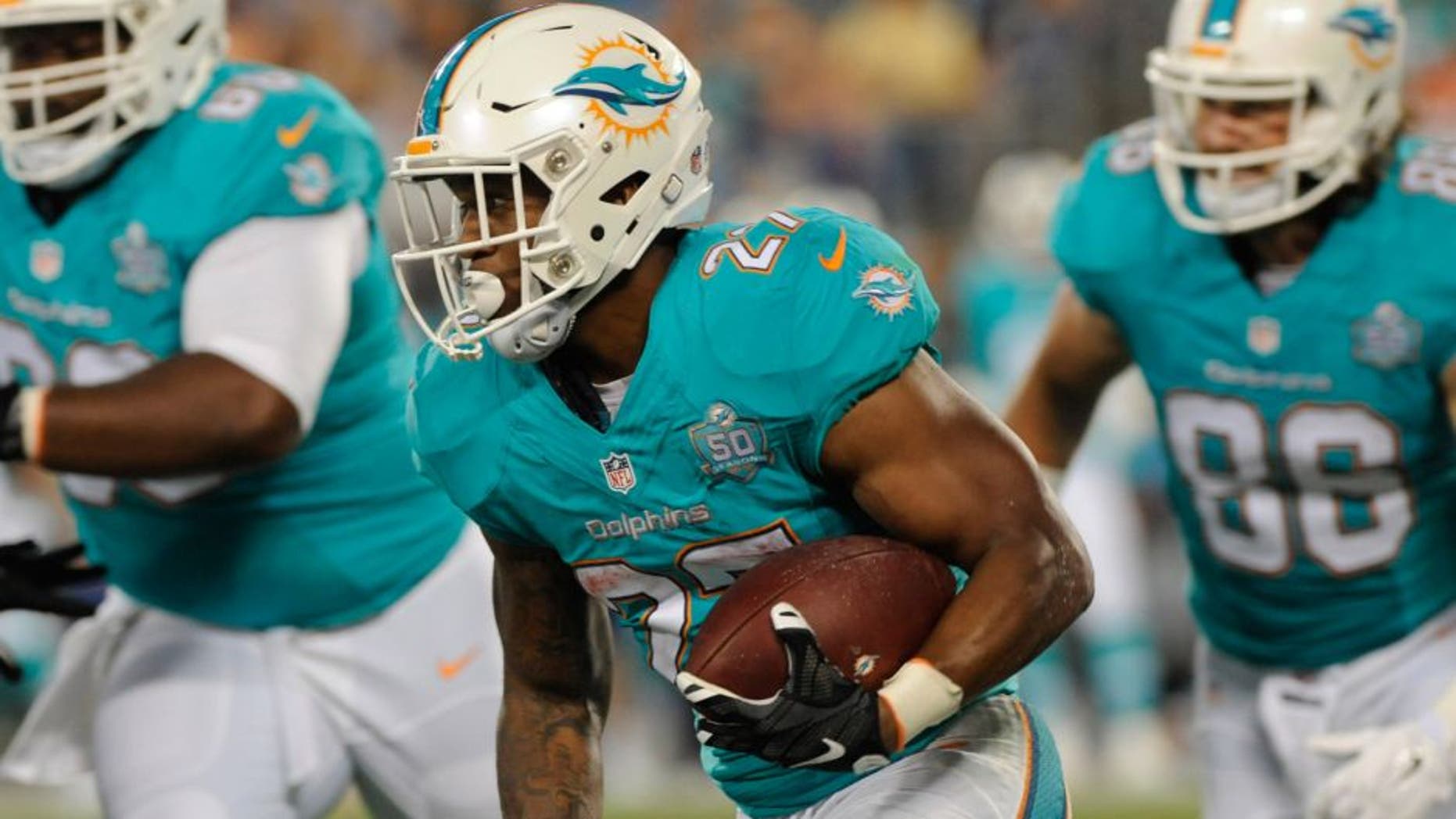 LaMike James, formerly LaMichael, was looking to rejuvenate his career in Miami after failing with the San Francisco 49ers, but his comeback attempt has already been cut short. On Monday, the Dolphins cut James to make room for tight end Jake Stoneburner, who has been signed from the practice squad.
In the Dolphins' season opener on Sunday, James only had two touches, both of which came on kick returns. James fumbled one of the returns, which may have been James' undoing in Miami.
James was also involved in an altercation with wide receiver Jarvis Landry last week, although it's unclear if that was taken into consideration.
James was buried on the depth chart behind Lamar Miller and Damien Williams, with rookie Jay Ajayi also in the team's long-term plans.
(h/t ProFootballTalk)