Despite down year in 2014, Cardinals still believe in Andre Ellington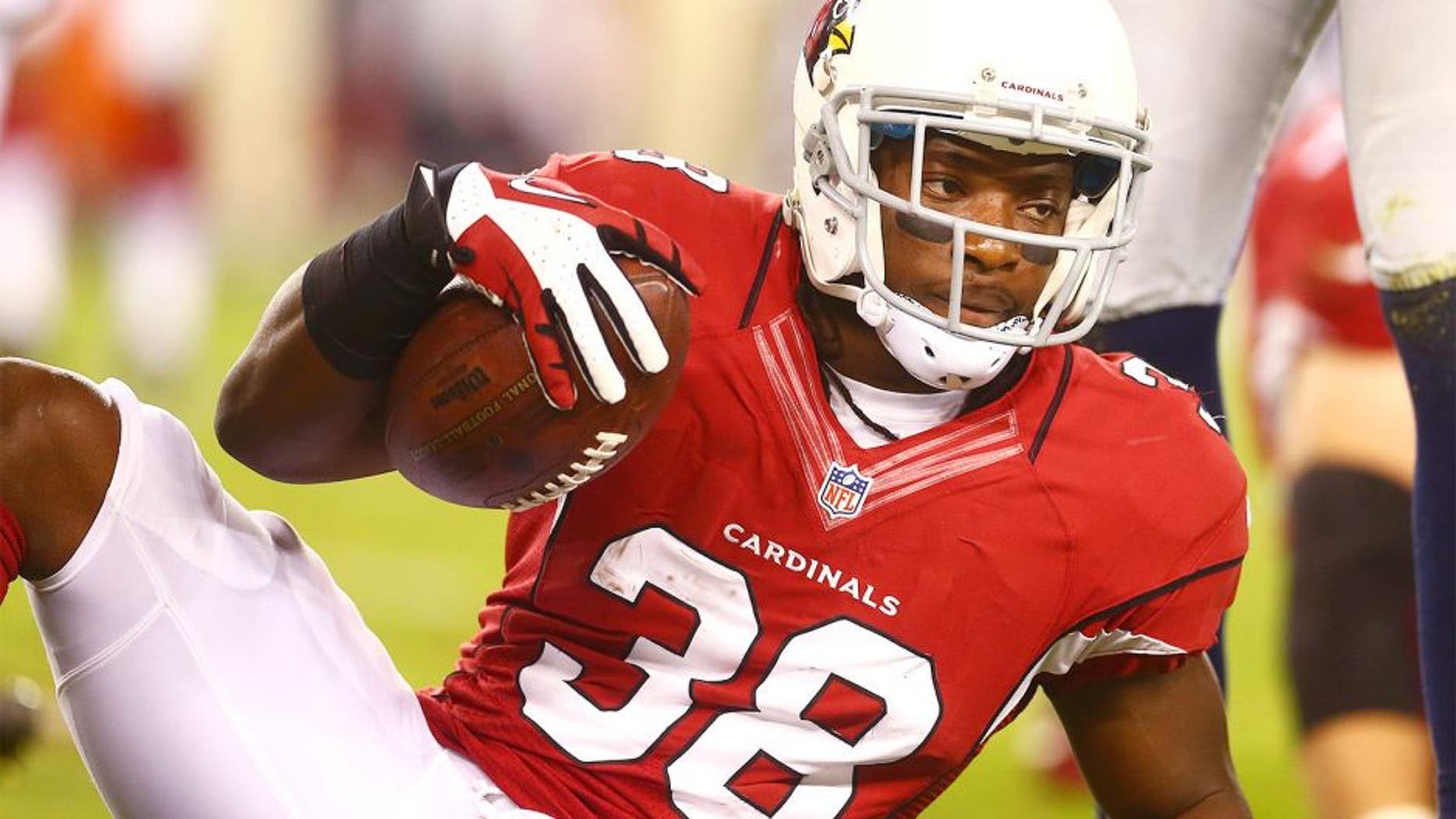 Head coach Bruce Arians has not lost faith in Andre Ellington.
Even when the Cardinals drafted David Johnson out of Northern Iowa.
Even after an underwhelming 2014 campaign that saw Ellington average just 3.3 yards per carry.
To start training camp, Arians did not hesitate when naming the starting running back for 2015.
Part of Ellington's struggles last season could be in part due to the injuries he battled for essentially the entire year. He was placed on injury reserve after Week 14.
"His injuries were so significant that it was amazing that he even gutted through and played with it," general manager Steve Keim said. "I see him now. He's gotten bigger up top and gotten stronger. I think he's made a lot of strides with his physical preparation. He's extremely hungry, and he wants to prove people wrong, that he can stay healthy and he can be a guy that can play 16 games and into the playoffs."
It is the hope of the Cardinals that along with Ellington staying healthy, so can Carson Palmer. If both can stay on the field, Arizona's offense will be that much better in 2015.
(h/t AZCardinals.com)