DeAndre Levy: Breaking 'dirtbag' Joe Paterno's leg was proudest college moment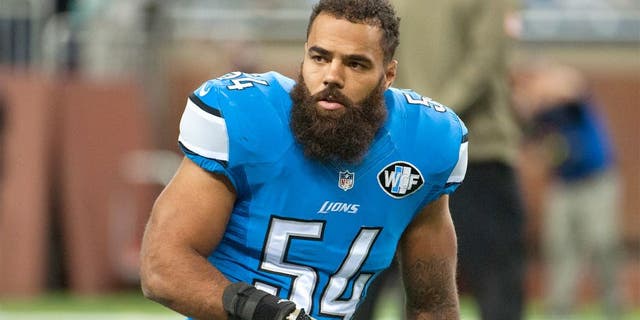 DeAndre Levy has had three NFL seasons where he racked up at least 100 tackles. He picked off six passes in 2013 and was arguably one of the best linebackers in the league at the time. Before he became such, Levy was known as the guy who broke Joe Paterno's leg.
It happened 10 years ago and while it was completely accidental, Levy doesn't regret it one bit. Nope, not even a little.
In a feature for Men's Journal, Levy called it "my proudest moment in college."
"That dirtbag, man," Levy said of Paterno. "We've gotta stop prioritizing sports over humanity. "Just because somebody can throw a football or coach football, they're excluded from their wicked acts."
Here's the play he's referring to.
Paterno's legacy as an all-time great head coach in college was tarnished and spoiled following the events that happened at Penn State involving Jerry Sandusky the sexual abuse of children -- which Paterno said he didn't know about.