Dayron Robles: I Lost My Shot at the Olympics Because I'm Cuban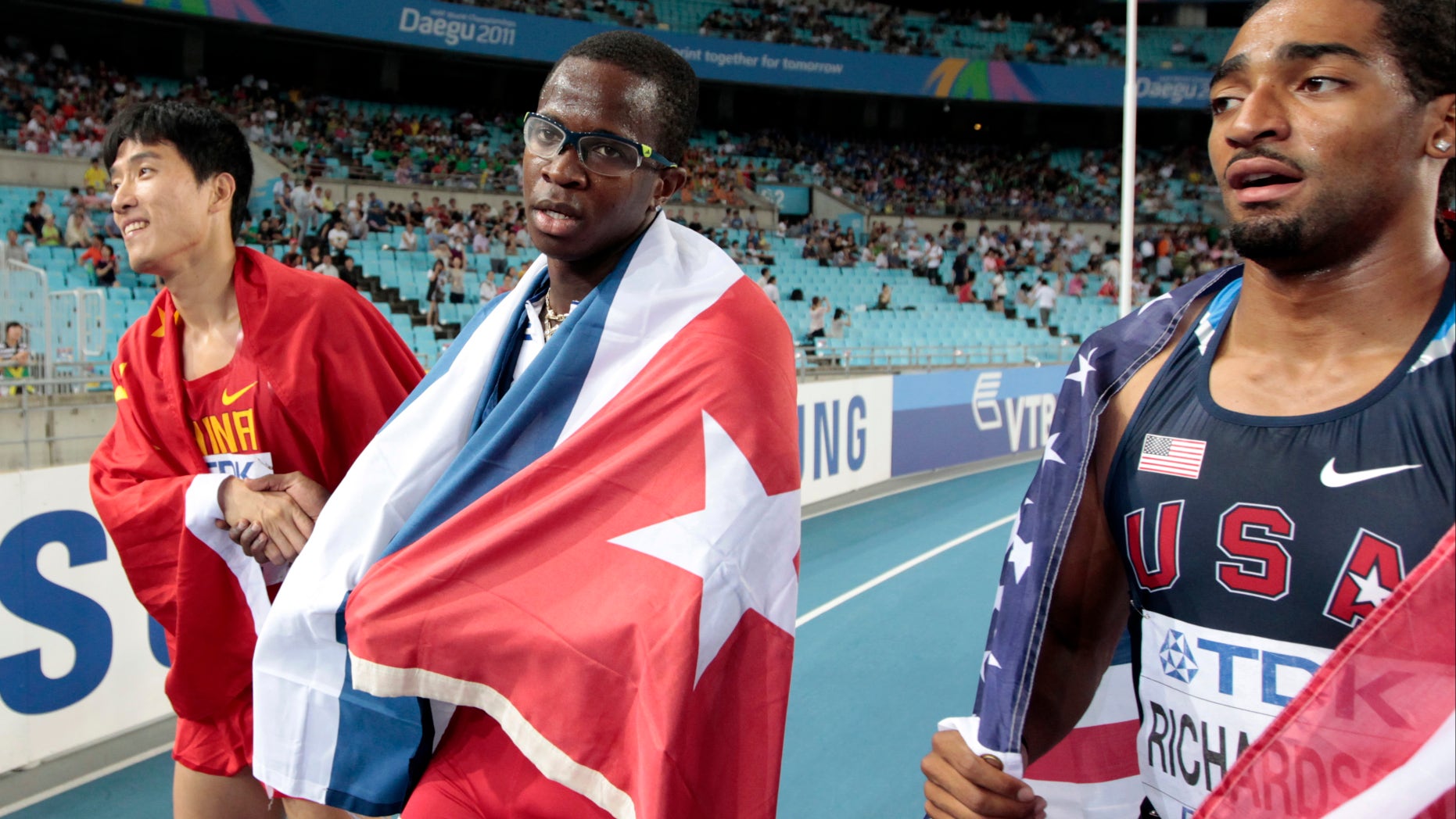 Is there a bias against Cuba?
Cuban Dayron Robles, who was disqualified from the 110m hurdles in the World Championship, says he wouldn't have gotten the boot had he come from a more powerful country.
Robles was stripped of his first-place finish in the hurdles in South Korea on Monday after judges upheld an appeal claiming he held back Chinese runner Liu Xiang.
The ruling meant the gold medal was handed to American Jason Richardson, with Liu second and British athlete Andrew Turner given bronze.
In an email sent to The Associated Press on Tuesday, Robles says "that wouldn't have happened," if he were from a country with "more power".
Robles says the setback will make him stronger mentally and insists he's focused on winning gold at the 2012 London Olympics.
Based on reporting by The Associated Press.
Follow us on twitter.com/foxnewslatino
Like us at facebook.com/foxnewslatino