Dana White reveals why he decided to create a womens flyweight division in the UFC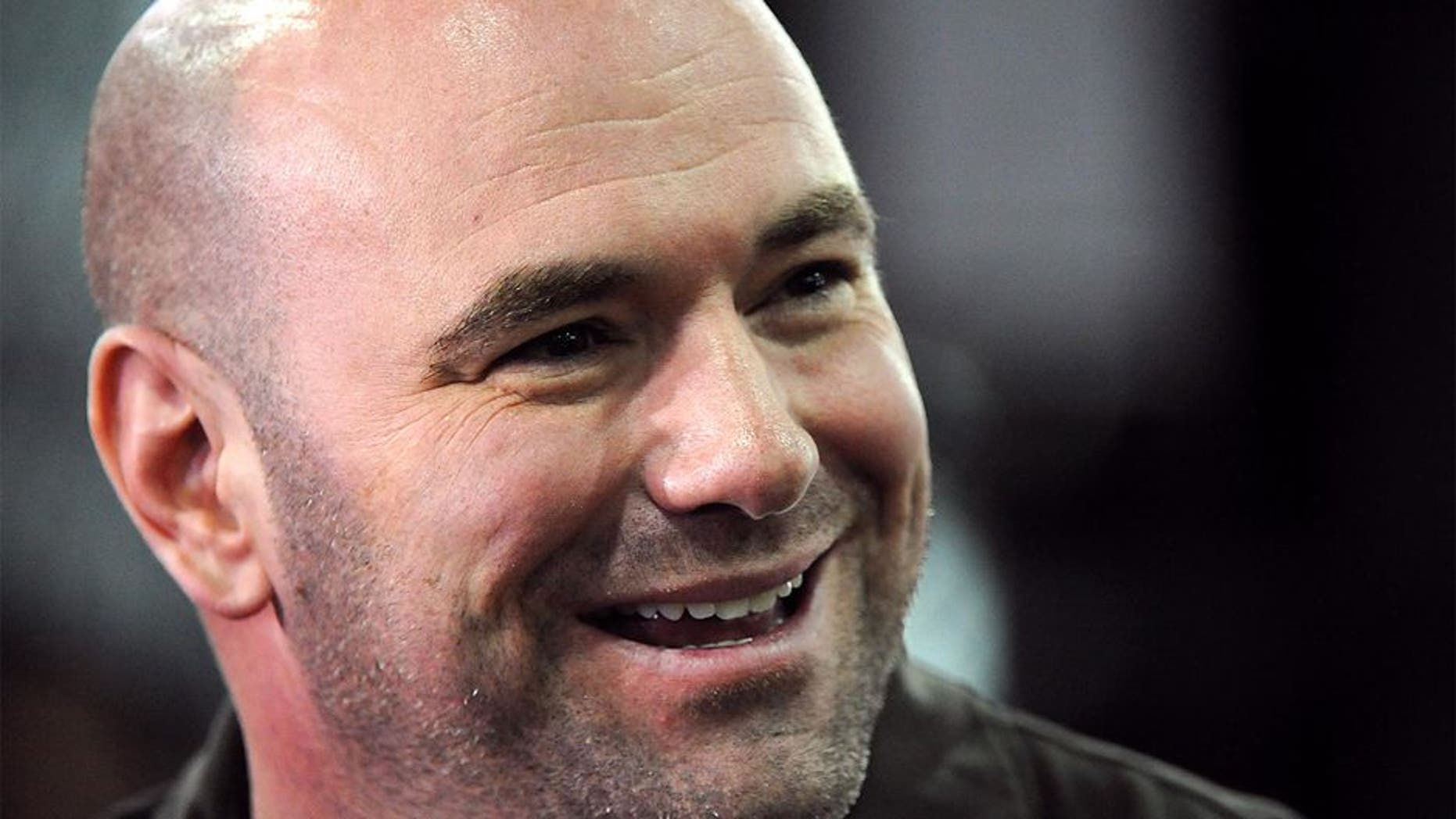 LAS VEGAS -- UFC president Dana White had zero plans to add any more womens divisions to the 11 current weight classes under the UFC banner.
That is, until he did.
White says he was sitting in his office one day when he officially decided to unveil a new women's 125-pound division. But before he could even work out 100 percent of the logistics, the news had already broken just a few hours after he made his decision.
I was literally sitting at the office, two weeks ago or whenever this all came together, White said during the tryouts for the 26 season of The Ultimate Fighter. Literally, the day I thought of it, it got out because my staff put it out when they werent supposed to. But I was literally sitting in the office and said, You know what? I think Im going to do 125-pound women. And thats literally how it started.
The womens divisions are all doing good, so were giving it a shot."
The new weight class if officially the fourth division for women, following the lead of the UFC strawweight, bantamweight and featherweight divisions. However, all signs point to the 125-pound weight class being more like the UFC strawweight division than the fledgling featherweight division which has yet to add any fighters outside of champion Germaine de Randamie and No. 1 contender Cris Cyborg.
On Tuesday, as the UFC began its search for the 32 women who will not only compete for a spot in the house, but a chance to take home UFC gold at the end of the season, akin to that of season 20, which crowned the inaugural strawweight champion. And White saw plenty of talent in the room worthy of one day hoisting the belt.
[The tryouts] are always exciting. I like meeting up and coming people, I like seeing them fight, I like talking to them. So its all good. White said.
Theres some girls here with good records, theres some girls here that are talented. I just sat in on some of the interviews that I wanted to hear and weve got a couple of really good girls.
Some of that talent includes some familiar faces for White and fight fans.
Invicta FCs first-ever strawweight champion Barb Honchak was in attendance at todays try-out, as was UFC bantamweight vet Lauren Murphy and Ultimate Fighter alum Roxanne Modafferi.
Modafferi instantly became a fan favorite during her run of the 18th season of TUF, which helped add talent to the womens bantamweight division, but wasnt granted any fights in the UFC outside of the show.
Since then, however, Modafferi has gone on to win six of her last eight fights at 125-pounds and sees flyweight as a perfect opportunity to make a name for herself inside the Octagon.
Since The Ultimate Fighter 18, I immediately quit my job in Japan and I moved to the United States, Las Vegas, because I realized that my training would be so much better here. I joined Team Syndicate MMA, under John Wood, and man, my striking has gotten so much better since The Ultimate Fighter. I signed to Invicta, Ive been winning my fights -- I just won a fight like three days by TKO. Super excited. I showed a lot of improvements in my game and now I want to show the UFC folks Ive improved and I can get that belt.
And Murphy and Modafferi arent the only fighters whove competed in other divisions under the UFC banner Dana White expects to change divisions. In fact, he foresees a strong division thanks in part to some strawweights and bantamweights making the switch.
I think that, obviously this division, I think youre going to see a lot of people from 115 to 135 jump to 125, too. So were pretty confident were going to have a pretty packed division. Could even be Joanna. Who knows?
But dont expect that to hurt 115 or 135 because according to White, theyre doing just fine.
I think theres enough talented women to make three good divisions.