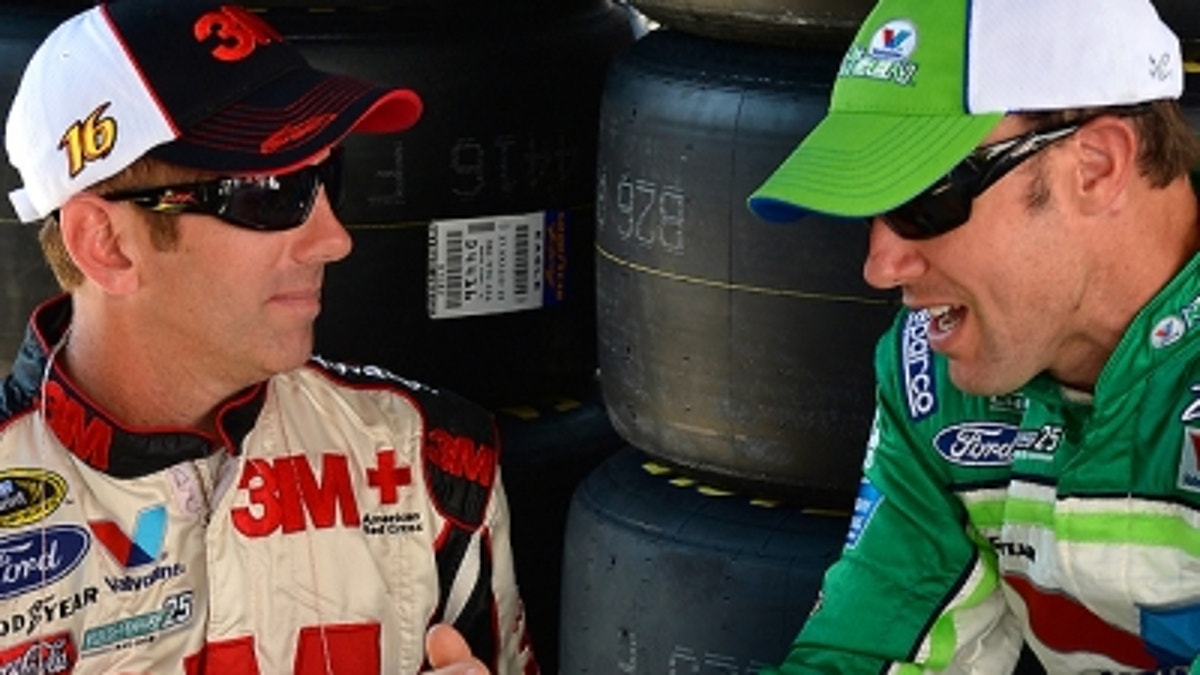 This isn't how Roush Fenway Racing drivers Greg Biffle and Matt Kenseth wanted to start this year's Chase for the Sprint Cup. Not by a long shot.
After combining to lead the NASCAR Sprint Cup points standings through 21 of the first 25 races of the season, Biffle and Kenseth now find themselves ninth and 11th, respectively, in the rankings.
Biffle opened the Chase by finishing 13th in the GEICO 400 at Chicagoland Speedway on Sept. 16, then followed that up Sunday with an 18th-place finish in the Sylvania 300 at New Hampshire Motor Speedway.
His teammate Kenseth came home 18th at Chicagoland and 14th at New Hampshire.
In the 26-race NASCAR regular season, Biffle had two race victories, 10 top-five and 15 top-10 finishes. Kenseth won the season-opening Daytona 500, as well as 10 top fives and 16 top 10s in the regular season. For neither man to post even a single top-10 so far in the Chase is puzzling — and troubling.
"Our car just didn't have any grip right when we unloaded off the truck and (we) never fixed it," said Biffle following the New Hampshire race. "We were way loose in the corner and had no rear grip. We chattered the front tires. We chattered the rear tires. There at the end we chattered all four, so it was just back and forth with all four tires chattering but no grip at all."
The day ended up hugely disappointing for Biffle.
"We were doing really well in the middle part of the race and I thought, 'Man, we've got something. We're going,'" Biffle said. "We got up to 10th and then just went straight backwards. I don't know what happened."
Kenseth wasn't much better.
"On a long run we had about a 10th-place car, which is probably a little bit better than we usually do here," he said. "But on short runs we weren't very good at all and then we got that caution there at the end and that didn't work in our favor. We were a little bit better on a long run, but weren't that great overall and was maybe a 10th-place car."
Team founder and co-owner Jack Roush is holding out hope of improvement, especially given that there are four 1.5-mile tracks left in the final eight races and those are the tracks where this team historically shines.
"We've taken it apart and dissected it and looked at it very carefully and we think we understand our misdeeds," said Roush. "And we're committed to regain the posture and competitiveness we've had on mile-and-a-half race tracks going forward and there are several of them that are important to us and supposed to be good to us."
Tom Jensen is the Editor in Chief of SPEED.com, Senior NASCAR Editor at RACER and a contributing Editor for TruckSeries.com. You can follow him online at twitter.com/tomjensen100.