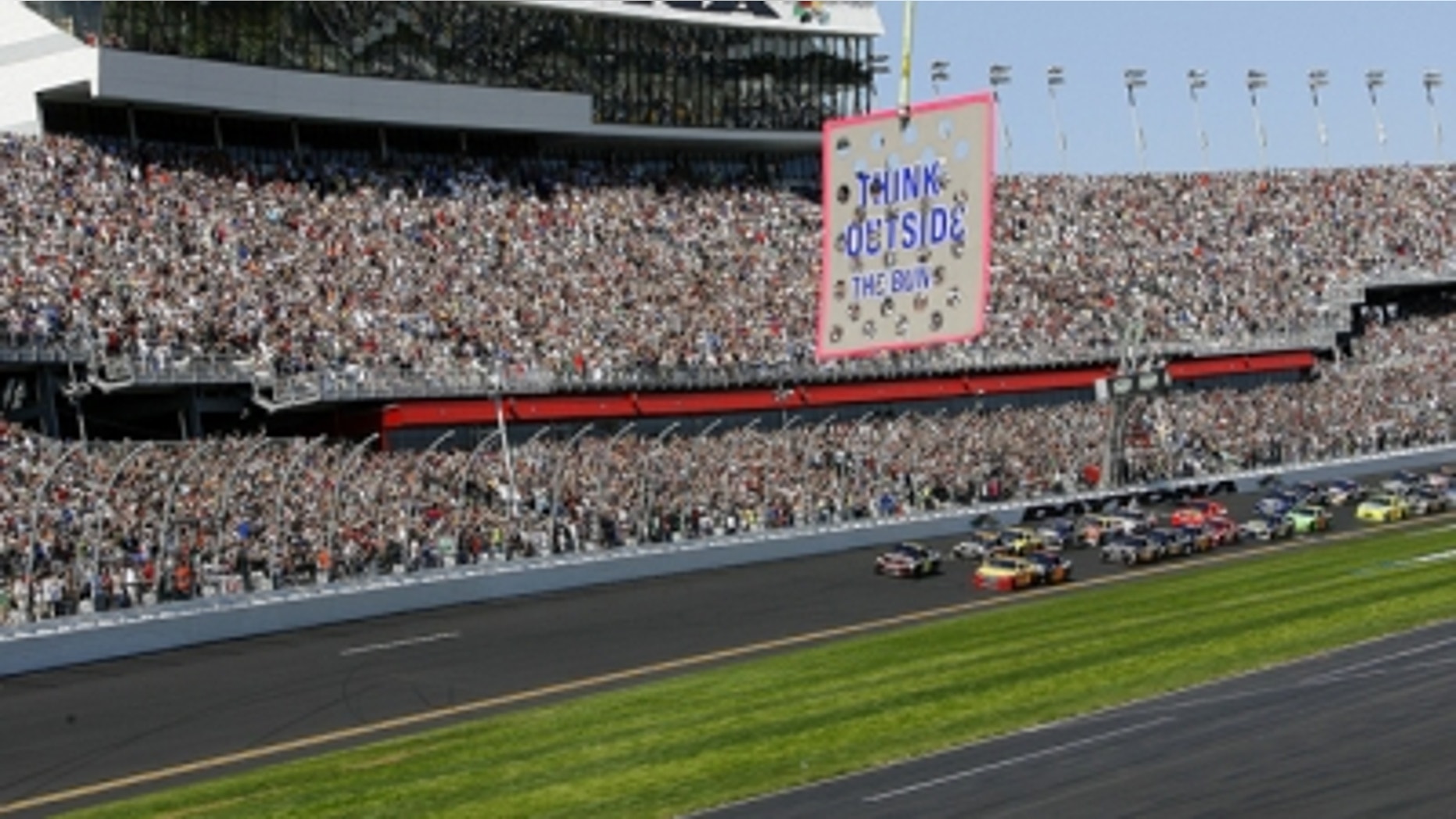 For the first time since late fall, Sprint Cup engines – now smartly fuel-injected – will be cranked in anger this week as Daytona International Speedway opens the stock-car portion of SpeedWeeks, a two-week festival of racing that begins the NASCAR season.
The fortnight all points toward the Big Event, the Feb. 26 Daytona 500, at the same time NASCAR's grandest race and the first on the Sprint Cup schedule.
But there are many laps – and an assortment of cars – to run on the 2.5-mile track before the start of the Great American Race.
Track activity is scheduled to begin at 1 p.m. Thursday with a four-hour practice session for the cars of the Automobile Racing Club of America. While the ARCA drivers prepare, Sprint Cup drivers and some from the Nationwide and Camping World Truck series will be participating in Media Day outside the track. Hundreds of news media representatives will interview drivers during the day-long event.
On Friday, drivers entered in Saturday's Lucas Oil Slick Mist 200, the first race of the ARCA season, will qualify at 2 p.m.
Drivers participating in Saturday night's Budweiser Shootout, a non-points event that will feature the first on-track action of the new season, are scheduled to practice from 5 to 5:45 p.m. (ET) and from 6:30 to 7:30 p.m. Friday.
Those practices – and the Friday night drawing that will set the order of the starting field for the Shootout – will be broadcast by SPEED.
On Saturday, ARCA drivers will participate in a final round of practice from 10 to 10:45 a.m.
Daytona 500 practice is scheduled to begin at 11 a.m. Saturday. The first session will last two hours. A second round of practice is scheduled from 2 to 3:45 p.m. Both will be televised by SPEED, as will the afternoon's (4:30 p.m.) ARCA race.
The Budweiser Shootout is scheduled for an 8 p.m. start Saturday.
The first two starting positions in the Daytona 500 will be decided Sunday in a 1 p.m. qualifying round. Time trial speeds, results of Thursday's twin 150-mile qualifying races and point standings from last season will determine the 500 starting order.
Hendrick Motorsports' Dale Earnhardt Jr. and Jeff Gordon started last year's 500 on the front row, but neither finished in the top 20 in the race.
Mike Hembree is NASCAR Editor for SPEED.com and has been covering motorsports for 30 years. He is a six-time winner of the National Motorsports Press Association Writer of the Year Award.