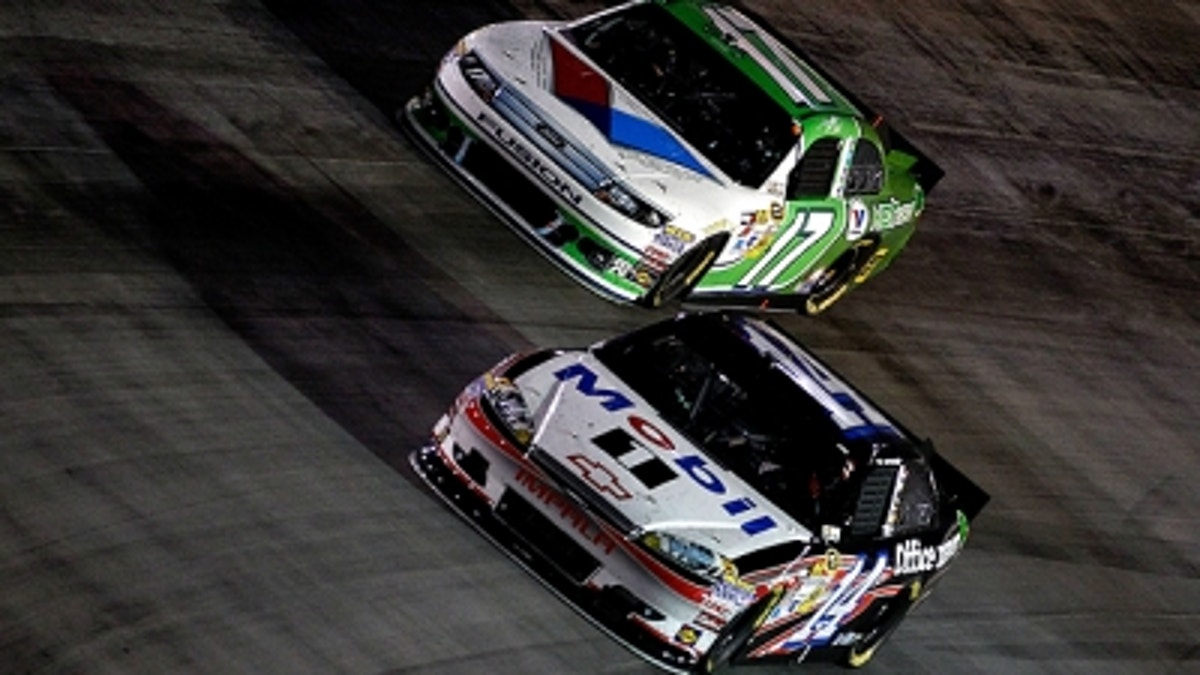 It should come as a surprise to no one that Atlanta Motor Speedway stepped up to be part of the first wave taking advantage of Saturday night's Tony Stewart-Matt Kenseth brouhaha at Bristol Motor Speedway.
Stewart and Kenseth crashed while racing for the lead during the Irwin Tools Night Race, and Stewart aggravated the situation by hurling his helmet in near-perfect form at Kenseth's car.
The incident lit up the Internet and helped to re-establish Bristol's reputation as a coliseum-type track where anything goes and the timid need not apply.
After an episode of that sort, the next track on the schedule typically benefits at the ticket windows. It happens to be Bristol's sister track, Atlanta, whose president, Ed Clark, was at Bristol promoting his race Saturday night.
AMS hosts the AdvoCare 500 Sunday night, the next-to-last race before the start of the Chase for the Sprint Cup.
AMS jumped on the Stewart-Kenseth contretemps quickly. On Monday, the track announced that fans who purchase three Lower Champions Grandstand tickets for Sunday's race can buy a fourth ticket for $14 (if they're Stewart fans) or $17 (if they're Kenseth backers).
The numbers, of course, match those on the Stewart and Kenseth cars (fortunately for fans, Carl Edwards, whose car number is 99, wasn't involved in the fracas).
"This is a fun, tongue-in-cheek way of rewarding fans planning to attend this Sunday's AdvoCare 500," Clark said. "I expect Sunday night's event to continue the on-track intensity we have seen the past several weeks as drivers fight to make their way into the 2012 Chase for the Sprint Cup championship. The conflicts that will come as a result aren't over."
Stewart promised to retaliate against Kenseth "every chance I get." Those chances aren't likely to appear as often at AMS, a high-speed venue where on-track shenanigans are not advisable.
Kenseth, who has officially qualified for the Chase, and Stewart, who is virtually certain to make the Chase list, have disparate records at Atlanta, still one of the fastest tracks on the circuit (Geoffrey Bodine set the track qualifying record of 197.478 miles per hour in 1997).
Stewart has three victories in 25 races at the Hampton, GA facility. Kenseth is winless in 23 visits.
A win for either could be critical in the Chase standings when the championship run begins Sept. 16 at Chicagoland Speedway in Joliet, IL.
Mike Hembree is NASCAR Editor for SPEED.com and has been covering motorsports for 30 years. He is a six-time winner of the National Motorsports Press Association Writer of the Year Award.