CUP: Kyle Busch's Oddball Season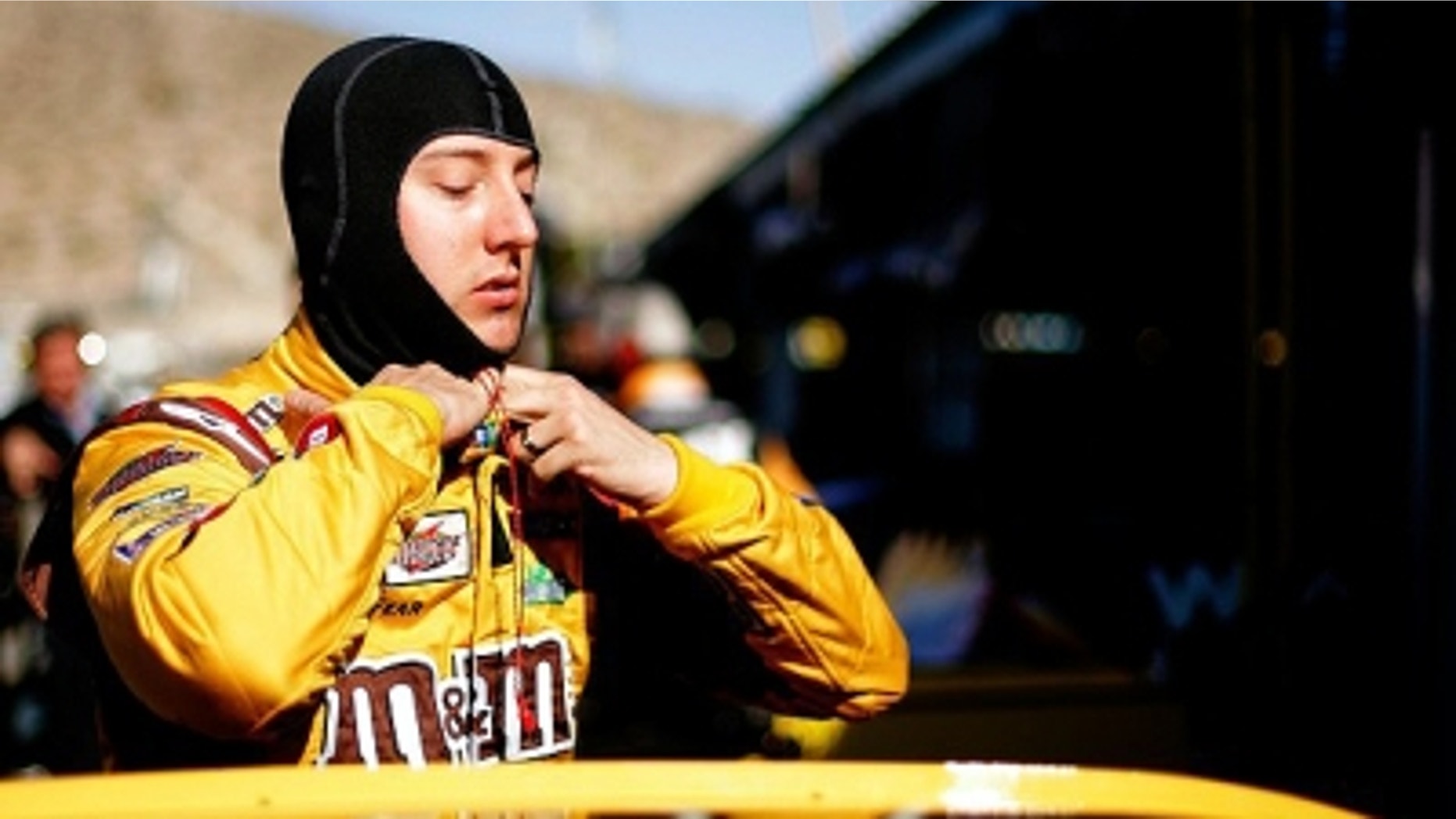 Fans have come to expect the unexpected and the bizarre from the driver they call Rowdy – Kyle Busch.
But this unexpected? This bizarre? Really?
Here's Busch's worksheet for the 2012 NASCAR season:
61 starts. 3 series. 1 win.
Bizarre.
Few would have predicted in the pre-season that Busch, typically strong in all three divisions in a variety of equipment, would race across the 10 months of the NASCAR season with only one victory – in the ninth race of the Sprint Cup schedule at Richmond International Raceway. He was 1-for-36 in Cup, 0-for-22 in Nationwide and 0-for-3 in Truck.
For comparison, last year Busch won four times in Cup, eight in Nationwide and six in Truck. He was a whirling dervish.
To make this year even worse, Busch failed to qualify for the Chase and finished 13th in points.
Decidedly, it was a season of valleys, and it was made worse by the fact that Busch repeatedly was close to victories only to be slapped around like a rag doll in the closing laps of races.
As a prime example, in the final race of the Truck season at Homestead-Miami Speedway, Busch seemed to have a win in his grasp but was pinched into the outside wall by challenger – and ultimate winner – Cale Gale on the final lap of the race and lost by a few feet.
"I've got to start living different, I guess," Busch said. "I don't know what it is. I mean, I've had plenty of second- place and third-place finishes in my career. You know, this year I've had plenty of those, as well, too. I even have a sixth place from Kansas where I should have won coming out of turn four, ran out of gas.
"Why it's not materializing, I can't tell you. But I don't know if you can keep a job in this sport by finishing second and third every single week or not, but hopefully I can because I seem not to be able to get to victory lane."
There's no danger of Busch being booted off the track, of course, but there's no question he had a wicked 2012.
It ended Sunday with a fourth-place run in the Sprint Cup finale at Homestead, a race in which Busch led 191 laps but ultimately was foiled by fuel-mileage strategy.
"I think it's been well-documented that this has been the absolute worst year of my career, bar none, whether it was racing ASA cars or late models or Legends cars or even being here in the big three, winning 20-plus races a year," Busch said. "It's a huge disappointment. Cup races, sure, they're hard to win. But the last three weeks I should have won Martinsville, I could have moved Jimmie (Johnson) out of the way, I could have dive-bombed the two of them at Texas and probably won that one, and then Phoenix I gave away because I chose the wrong lane on a restart.
"I can't seem to put it all together when it matters, and you have to in this sport; otherwise you'll be kind of shown the door."
Busch perhaps would find it difficult to pick the worst of the worst for the year, but that day might have been Sept. 30 at Dover International Speedway. Busch led the Cup race that day for 302 of 400 laps, then lost a shot at the win when he ran low on fuel near the end of the race, dropping him to a seventh-place finish.
That resulted in Busch's now-infamous team-radio rant at Toyota Racing Development: "Thank you, TRD. (Expletive) us out of another one. Piece of (expletive)."
That outburst got Busch in hot water with Toyota officials, and an apology followed.
Busch was not unhappy to see the off-season arrive. It's been a tough 10 months.
Mike Hembree is NASCAR Editor for SPEED.com and has been covering motorsports for 30 years. He is a six-time winner of the National Motorsports Press Association Writer of the Year Award.