CUP: Kurt Busch Learns From V8 COTA Experience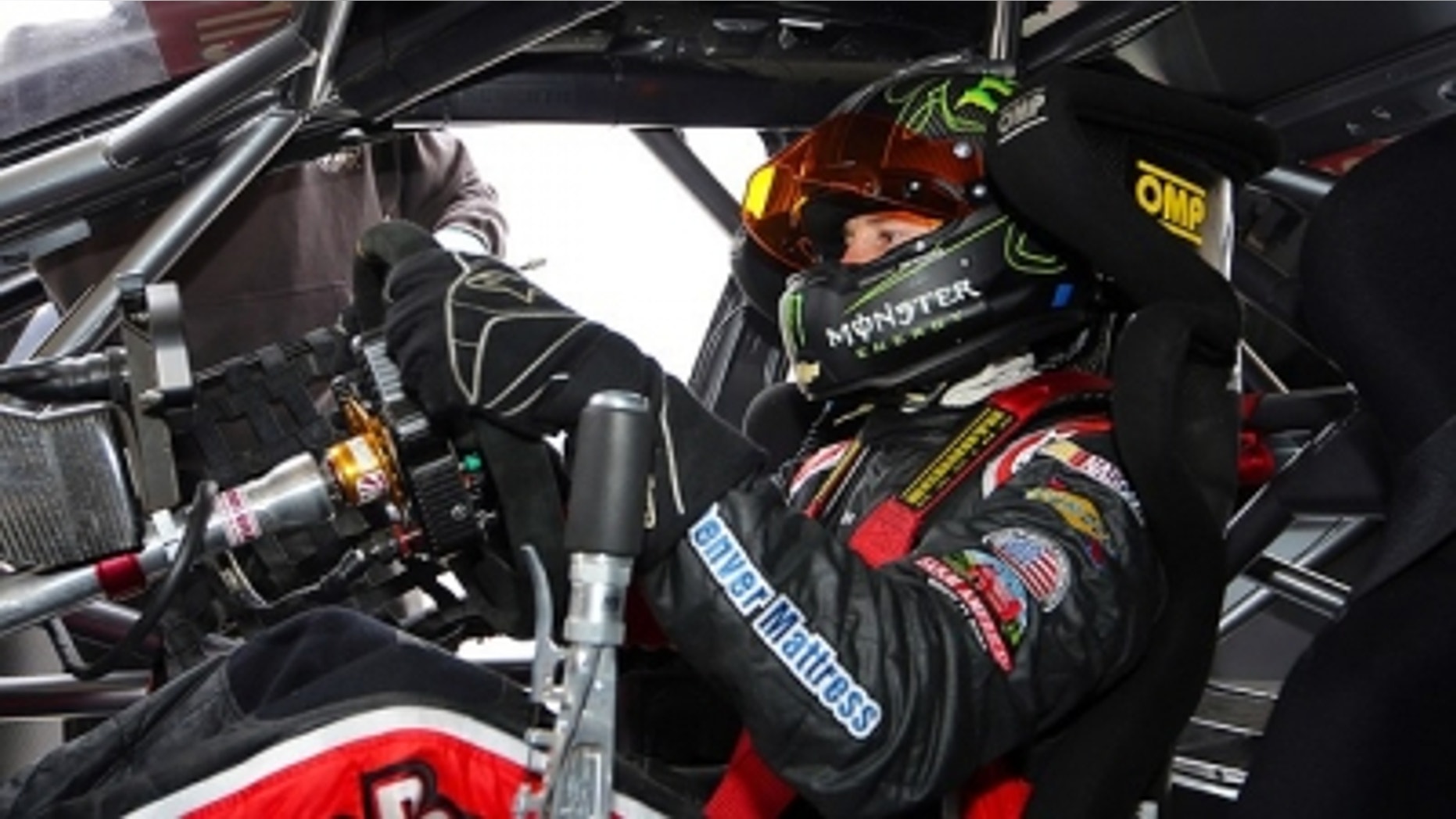 Tuesday's car swap between former NASCAR Sprint Cup champion Kurt Busch and Australian V8 Supercar champ James Courtney ostensibly was conducted to promote the upcoming V8 series race weekend at Circuit of the Americas in Austin, Texas, May 17-19.
For both drivers, though, it turned out to be much more than that, a learning experience for two very accomplished racers. Busch, in fact, said he plans to go back to NASCAR with some things he learned in the switch.
"Here we are, we're able to see the strengths of one car versus another," Busch said Tuesday at COTA. "There are safety things that I see on the Australian V8 Supercars that I'll talk to NASCAR about, especially with the fuel cell. The fuel cell in our car is still exposed. It's behind the rear end, it's exposed to the rear bumper. On rear crash impacts, it's very easy for sparks to catch the fuel on fire, whereas the Australian V8 Supercars have the fuel cell closer to the center of the car where it's tougher to have it punctured."
Busch said the fabulous COTA facility should produce plenty of NASCAR-style frammin' and bammin' when the V8 Supercars race.
"The best analogy that I can describe is we race on short tracks like Martinsville, Richmond, Bristol, you can even toss in Phoenix and Loudon (N.H.)," Busch said. "Flat tracks. And we're side-by-side, door-to-door. You have those restarts that the adrenaline rush is there. These guys do it on the road course and they do it lap after lap after lap. And so you see a lot of torn up cars in the NASCAR world at Sonoma. You're going to see that here at the Circuit of the Americas with the Australian V8 Supercars.
"So with that said, you have the closest quarters racing action that the American fans want to taste when they see something," Busch said. "But they're also coming here as sports cars enthusiasts to see this track, to see the facility and to see where the greatest drivers in the world who just raced with F1, Moto GP and now what we're going to have with the Australian V8 Supercars. It's an amazing track that brings a lot of worlds to one place."
As for Courtney, he had a blast wheeling around Busch's Furniture Row Racing Chevrolet SS.
"It was pretty wild," Courtney said, "definitely sitting on the other side of the car and shifting an H-patter gearbox. The car was bigger and heavier. So much power. It's really quite an experience. It was also quite cool to see, like I said before, blow past the V8 car on the straight. It was really good. I'm forever grateful that the team gave me this opportunity."
Asked if he thought NASCAR could race at COTA, Busch was upbeat.
"(It) could," he said. "Tight corners, the way you could just dive-bomb people, there'll probably be three cars running at the end. They might be (Juan Pablo) Montoya, (Marcos) Ambrose, and the smartest guy that stayed out of the way.
"I don't know. I have a little bit of experience but, really, the way that this track races, you would have to be elbows-up and prepared to do battle every lap with all these great competitors."
Tom Jensen is the Editor in Chief of SPEED.com, Senior NASCAR Editor at RACER and a contributing Editor for TruckSeries.com. You can follow him online at twitter.com/tomjensen100.